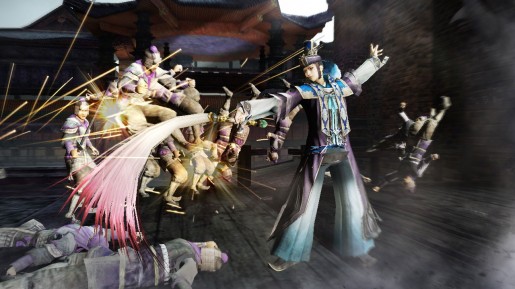 Tecmo KOEI announced this morning the upcoming release of Dynasty Warriors 8 in North America this July for both the Xbox 360 and PlayStation 3.
In Dynasty Warriors 8, players will follow the stories of the kingdoms of Wei, Wu, Shu, and Jin through the actins of historical military and poltical figures of the time as they fight to regain control over the three Kingdoms of China. Fans can expect to see a vast number of new and returning playable characters, including the 70 playable characters featured in the game.
Apart from the Story Mode, which comes with new episodes and characters and takes a deeper look at the drama that unfolds in the Romance of the Three Kingdoms story, DYNASTY WARRIORS 8 includes all new 'What if?' scenarios. Breaking away from historical fact, this mode takes a look at what could have happened if famous characters had lived to fight another day. Stories branch out to different outcomes providing variety in the course and ending of the game, and giving the players the power to view an alternate version of history depending on their choices.
Dynasty Warriors 8 is scheduled for release in North America this July 16th for both the Xbox 360 and PlayStation 3.