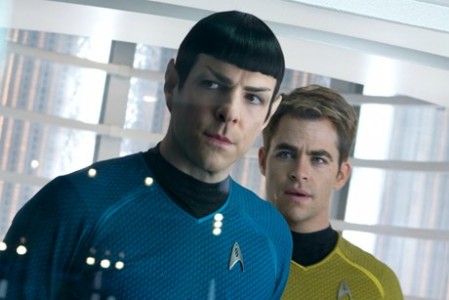 If you are a huge Star Trek fan and live in the UK, you may want to pre-order the video game to see Star Trek Into Darkness for free.
UK retailer GAME has listed a bonus pre-order incentive for those that purchase Star Trek: The Video Game. Customers will receive a free ticket to Into Darkness for free.
Read the official details below:
"Preorder Star Trek The Video Game on Xbox 360, PlayStation 3 and PC and you will receive an exclusive complimentary ticket to Star Trek Into Darkness, which releases in cinemas everywhere in May 17th 2013.
Working with Hollywood Movie Money, customers who purchase Star Trek The Video Game will receive a unique code which can be redeemed instantly online via a special microsite. The redemption will award a full adult ticket to any Cineworld cinema in the country. Any additional seating or upgrade will have to be purchased at the cinema chain. The promotion will be available whilst ticket allocation and box office remains. Preorders today to secure your free ticket.
Namco Bandai Partners UK and GAME will also select a special winner from all the purchasers and offer a VIP, red-carpet treatment to a future Paramount Pictures UK Premiere including 5 star accommodation."
Star Trek: The Video Game is due out April 23rd in North America and April 26th in Europe.