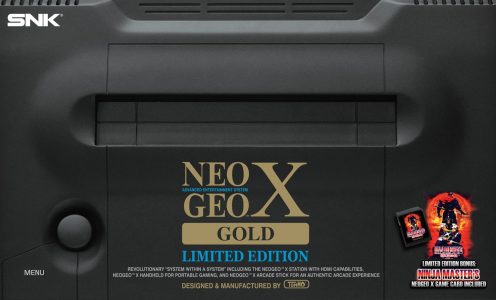 Following a terrible launch last holiday season, Amazon has dropped the NeoGeo X Gold Limited Edition from $200 to only $129.99. This really shouldn't come as a surprise, since there is still no word on when or even if there will be additional games released for the system. In any case, the NeoGeo X Gold comes with 20 games preinstalled (see below) and the LE includes a copy of Ninja Masters too.
Despite this not being the best console ever made, it's certainly an interesting item if you're a die hard SNK fan.
Update: It seems 15 games have been confirmed for release in the future. The first pack will include Metal Slug, Sengoku, and Top Hunter, plus a data / charging cable. According to Amazon they will cost a whopping $24.99 each and while some reports claim the first pack will release in April, all Amazon listings are set for May 30th.