Legendary Edition Halo 4 Xbox 360 Announced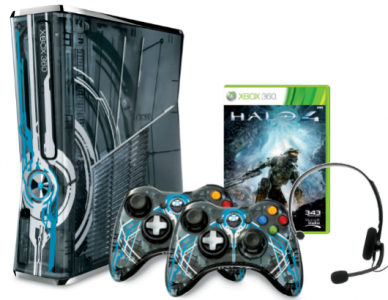 Microsoft has announced at the Comic Con that are special Legendary Edition Xbox 360 bundle will be released later this year.
The bundle includes a standard edition of Halo 4, a 320GB Xbox 360 and two wireless 360 controllers. The cool thing about the controllers and console is that their transparent Halo 4 design and blue LED lights. Players will also get a headset, several in-game DLC and an avatar.
The bundle will cost $400 and will be released alongside the game on November 6th. The controllers alone will be out earlier from October 21st and will cost $59.99.