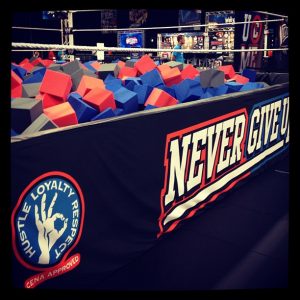 THQ has announced that a special John Cena "Never Give Up" ring design will be featured as an unlockable for WWE '13.
THQ made the announcement on his twitter account:
"This will be our @JohnCena bonus unlockable ring in our next game, never give up!"
This special ring has been set up as part of WWE's Fax Axxess event this weekend in Miami. Fax Axxess runs throughout the whole weekend prior to WrestleMania XXVIII which will happen on Sunday night!