When I talk to people about televisions and sound, there is this assumption that these minor differences don't make a difference. As someone who has messed with a lot of things, I've certainly seen it first hand and often joke with people who insist theoretical differences make a literal difference, a guiding concept in certain fancy cables. Despite that, it's hard to really understand what a difference seemingly minor things make without experiencing them first hand. And, with such a push for better quality sound and some people trying to improve the gaming experience, accessories like the HELM Audio DB12 AAAMP or, in the case of this review, Schiit Modius, make a difference. However, with some advancements offering modest gains, is it worth investing in the Schiit Modius or is overpriced for what it is?
At first glance, Schiit doesn't have the most interesting packaging. The box it came in was rather non-descript, to the point where I actually mistook it for a regular package with a shipping label on it. Inside the unit was packaged nearly and put in a simple bag held together by some simple tape with the Schiit logo on it. Despite the humble package, the actual product stands out.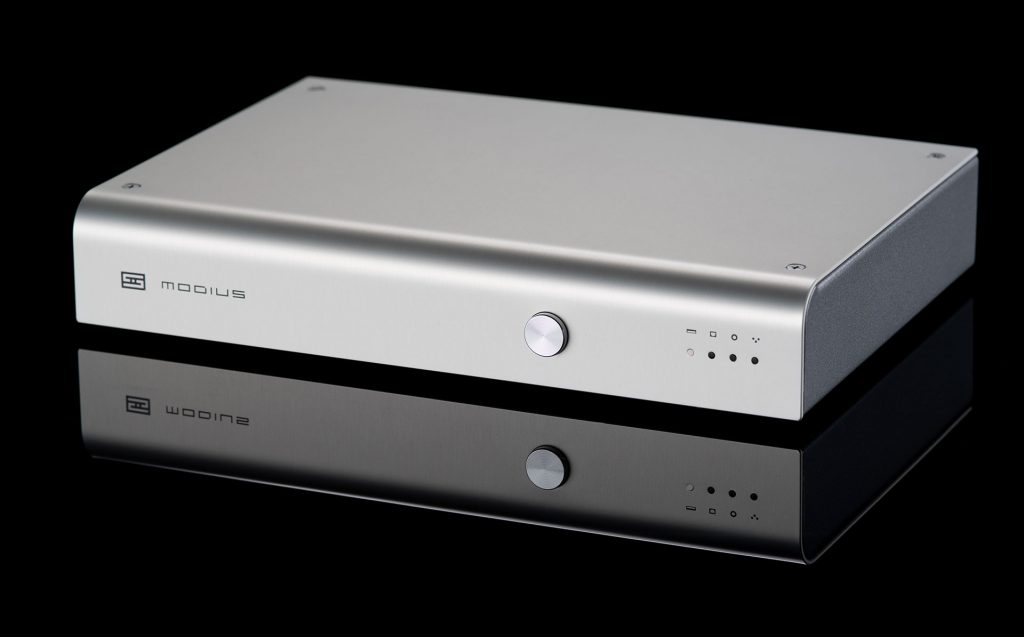 The product itself is a sleek, rather modern, looking box that looks striking on a desk or near your audio system, that is relatively straight forward. It has a decent amount of heft, with a nice brushed metal top and metal bottom. On the back, there are a couple of ports, including XLR, micro-USB, digital optical and coax. For outputs there is RCA or if you have a more complicated system, XLR. 
Due to the variety of ports, it's pretty easy to set up the Schiit Modius to work with most things. Plus, being able to power it via USB makes it incredibly easy to set up to work with most systems. Even something basic, like a PlayStation 4, was able to deliver enough power to keep the device working from the USB port alone. That said, don't be surprised if you run into some issues connecting via micro USB. Initially, I faced a lot of difficulties connecting the cord and I was only able to get the Schiit Modius to work on my Mac and Windows computer when I connected the included USB cable.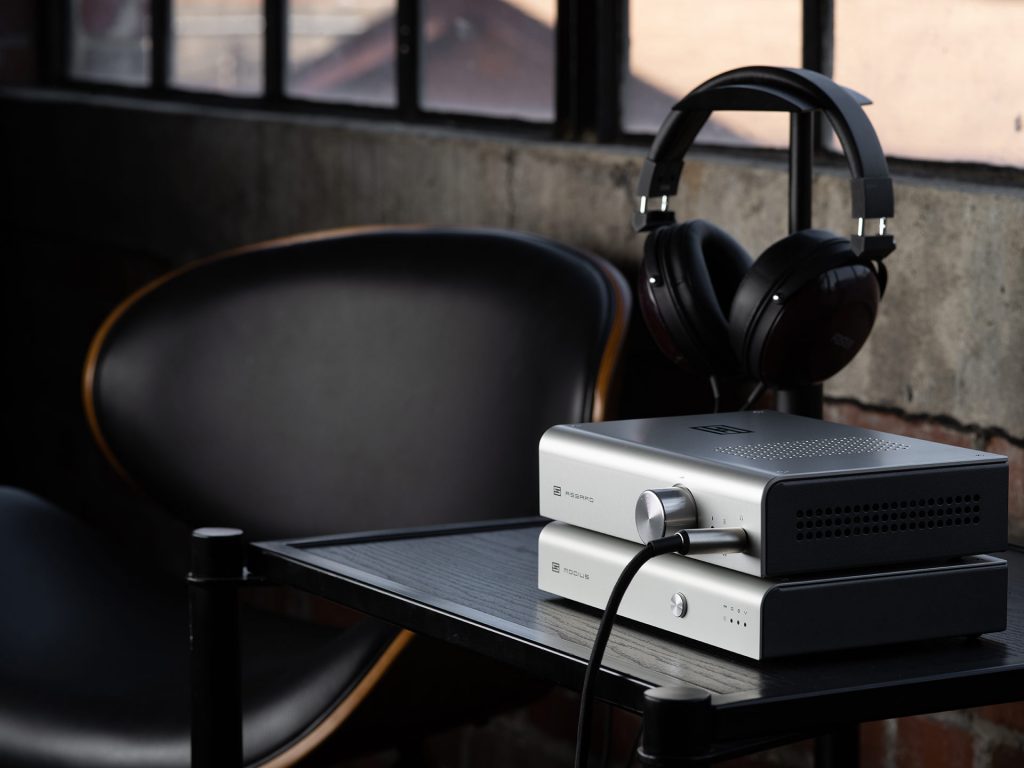 Once I figured out the issue, I played around with a wide variety of songs. Having used a wide variety of headphones extensively, plus countless pairs from our ongoing tech reviews, there was a clear increase in separation and clarity that helped bring a number of songs to life. So much so that an initial 20-minute long session quickly became a couple of hours of just trying every song I could find to hear how much wider it sounds or additional details I could now pick up. Though, since Just Push Start has a gaming focus, most of my tests were done with game audio.
After simply connecting my Schiit Modius to my PlayStation 4 via digital optical, and swapping inputs on the DAC, I was ready to really test it out. Since I was playing a lot of Hell point around the time I got the DAC, it offered a shocking difference when connected to my DualShock 4 and DAC/AMP combo. At first, you might think it's simply a difference in power but a lot of it is finer details. 
For most of the review, I used the HyperX Cloud Orbit S, since I've said multiple times it's one of the best gaming headsets out there, along with the LucidSound LS50X. While both connections delivered the same core experience, I could hear enemies approaching, the wispy nature of the world was present and the impact of my attacks was there, the DAC/AMP brought out the finer points of each sound. My attacks didn't slice enemies as much as tore through their skin and hostile forces moved from a modest threat to a looming danger. In fact, it helped bring out so much of the finer points of each sound that it really enhanced the experience in a unique way.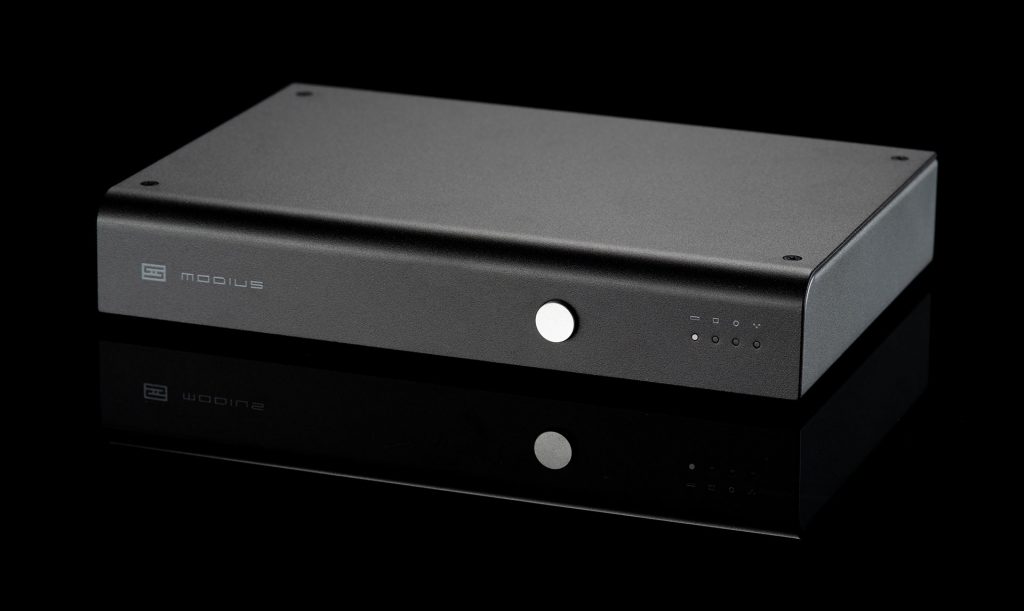 Mortal Kombat 11 tends to be a game I like to demo since there is so many little things going on in a somewhat predictable way. During my runs with Spawn, you could hear a substantial difference when lightning hit, his cape fluttered about or a powerful hit devastated whoever was unfortunate enough to stand against me. Just swapping between the two was devastating, as it almost felt like a core part of the experience was being taken away. Once you go from feeling like you're in the middle of the action to standing in the crowd or, quite possibly, stuck so far away you need binoculars to even see the action, it's hard to go back.
Rogue Company also did a lot to enhance the minor details. This would be going from hearing footsteps to having a great idea of their location or hearing a small rattle from gear moving from side to side. During a firefight, it makes the bullets more pronounced, so someone who might not be the best at hearing the subtle things can finally experience all the crazy things hardcore players swear by. 
It really didn't matter what I tried, because it just improved the experience across the board. Maybe not in broad and obvious ways, like going from mono to stereo but enough where the experience changes. In fact, it did it to such a degree I actually changed my step up to better accommodate using that over what I was using in the past.
Schiit Modius Verdict
It's important to understand where something like a DAC falls. Simply put, it is not a way to bypass buying better quality headphones. You should invest in those before even considering a DAC, but if you have a good pair of headphones and are okay with using an amplifier for sound, it's a very good DAC for the money. It adds enough to the sound experience, be it bringing out the details or offering additional clarity, to see the value, even if you're just playing games. So, if you want to bring your game to the next level, I would consider giving the Schiit Modius a try.