The first person shooter juggernaut Call of Duty is back for its yearly installment, in the form of Black Ops 4. Throwing the usual structure out the window, gone is the usual Hollywood like blockbuster single player mode. Filling the void of a full story is Blackout, Activision's very own spin on the latest explosive genre Battle Royale. Returning are the classic Call of Duty modes, of Multiplayer and Zombies, to present gamers a triple bill of online action! However, does this bring the innovation to the series many crave or is it jumping on an already full bandwagon? Let's find out!
Set in the near future, Black Ops 4 effectively has tech which isn't as advanced as seen in Infinite Warfare, yet is still miles ahead of Modern Warfare. This strikes a nice balance allowing the gameplay to be fun and fast but not ludicrously dissimilar to modern techniques. This allows more players to pick the game up and instantly play, something the Call of Duty series is designed to be.
Blackout is this year's standout feature, both in terms of innovation for the franchise but also in quality. Taking the current genre titans of PlayerUnknown's Battlegrounds and Fortnite, Blackout sits somewhere in the middle – taking the best of both. The realism of PUBG is provided by the visual experience and the arsenal available to players (even if a few Zombie items do spill over), though the experience is smooth and mostly bug free. The speed and lack of downtime is closer to Fortnite, with only rare lulls in action, and game lengths never reach the dull 45 minute pace of PUBG.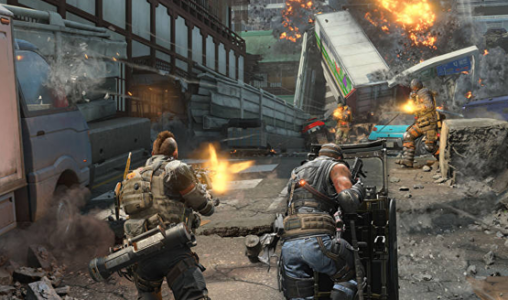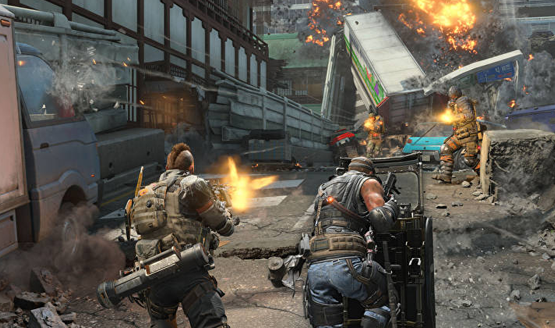 Like both of these titles vehicles are present in Blackout. Instead of the comically bad shoehorning in of vehicles in the Call of Duty storylines of old, in Blackout they provide entertaining moments that speed up the gaps between encounters. For once they belong in a Call of Duty game outside piloting the gunner seat of an attack helicopter in multiplayer. The Blackout map isn't large enough to be bombing it around on 4 wheels or in a heli non-stop. Nevertheless, when caught out of the zone, vehicles can be incredibly handy for staying in the game!
Partying up is the way to go in this mode. The standard logic from multiplayer of decent communication is still there but it is more about being able to move and loot as a unit. Enter a building and with each team member taking a couple of rooms the decent loot can be found and distributed across the team within seconds. On top of this there is nothing worse than being downed, desperately crawling towards a "teammate" only for them to ignore you and run off.
In terms of a health system, gone is regeneration of health over time, though simply running over randomly placed health packs isn't the replacement. While health packs are present, in certain modes, players still need to use them. This opens up an interesting trade-off in all modes, whether this is a cooldown or not, of is it worth using it to recover a little lost health or risk running around with low health. Either way I often seem to choose the wrong option but the choice is mine!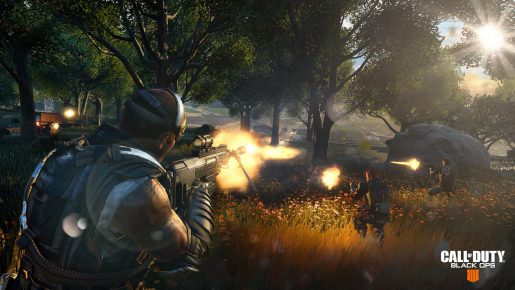 For once Zombies and the standard multiplayer experience are taking a back seat in a Call of Duty title. Despite this both offer the rather anticipated standard Call of Duty experiences fans adore. Perhaps, the formula of both looks somewhat old next to the newness of Blackout, not allowing them to shine as normal. This might not be helped by Treyarch's decision to include remakes of fan-favorite maps, though it is fun to see the return of Firing Range! Small issues aside these modes do enough to still let players settle in. Gamers will surely sink many hours into all the online modes.
Single player content hasn't been completely removed from the series with the release of Call of Duty Black Ops 4. A range of solo missions are available, each following the specialist characters seen in the multiplayer mode. Unfortunately they are a sorry excuse for a single player mode, with cutscenes barely giving any meaning between training missions and bot matches. It is fine to include introduction content for the multiplayer characters and skills out but why bother tarting it up with a story if it is done in such a lackluster way. The broken and useless AI that features also does little to stop players quitting.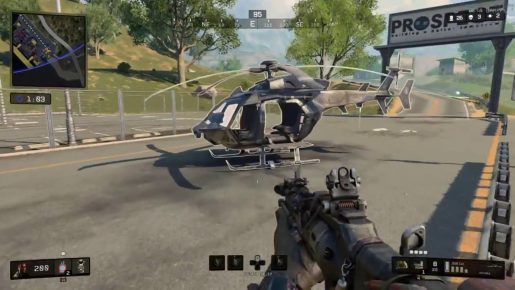 Black Ops 4 does not break the visual presentation that players have come to expect from the franchise, trying to capture realism with splices of over-the-top flair. Ramped up to 11 at times, the presentation turns what should be a bloody and gory topic into epic Hollywood style violence. From the explosions and flickering pulses of electric to the items distributed around as cover, each element is sharper or more detailed than before. It is these small details that elevate the maps into believable worlds and battlegrounds – which will be enjoyed for many, many hours.
Verdict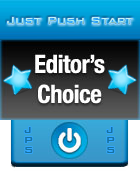 Treyarch has once again taken the Call of Duty to the next level, by adding something completely different – much like they did with Zombies. Call of Duty Black Ops 4 has taken bits from a lot of other popular games. Be it the instant hit Blackout, from the rise in popularity of battle royale, or Heist mode where you gain income each round but must purchase weaponry, akin to Counter Strike Global Offensive. Treyarch seems to have been happy to do this and experiment with features like a tweaked health system. It has paid off, despite there not being the storyline to play, there is more than ever to keep gamers hooked and playing Call of Duty for the next year!
[Editor's Note: Call of Duty Black Ops 4 was provided to us for review by the publisher. The game was reviewed on Xbox One.]