There have been many Naruto video games released in the past that concentrated on solid fighting mechanics and offered a way for gamers to experience the epic storylines of the anime and manga. Well Naruto to Buruto: Shinobi Striker has been released and it's unlike any other Naruto game released to date.
While most Naruto games offer a single player mode with a strong narrative with lots of cutscenes, Naruto to Boruto: Shinobi Striker is going to disappoint some fans due to its main focus on multiplayer only modes. You are not going to have a very fun time playing this game by yourself because most of the missions in this game are better when you play with several friends/strangers online.
At the start of the game, you are a new ninja in the Leaf Village and you have to go through a very lengthy tutorial. The initial training you do is really helpful because the tutors in the game treat you like a student at an actual school.
I actually liked the lengthy tutorial because you will need all of the skills you have learned to battle both the A.I. and real life players that you will face in this game. That said, you will need a lot of patience and skill to succeed in this game because beginners are sure not going to have an easy time playing it!
Graphically, Naruto to Buruto: Shinobi Striker looks excellent thanks to the 2D cel-shaded visuals that it adopts. You truly feel like you are in the actual anime and the game looks awesome especially if you are playing it on a 4KTV. The game also retains many of the same voice actors that you can hear from the anime too.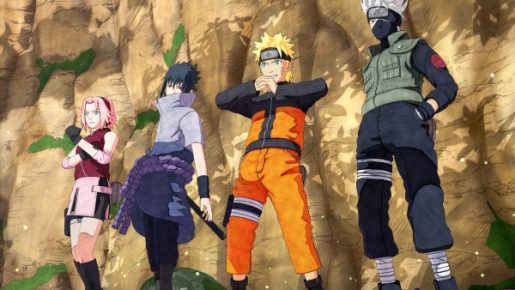 Before I begin talking about the modes in this game, let's first talk about the core gameplay. If you have played the Dragon Ball Xenoverse games before, the combat is similar since both games offer fast paced gameplay where your characters can use special powers and move around the whole arena with ease.
The cool thing about the game is that everyone is a ninja so they can either teleport, run on walls like Spider-Man, move really fast and do lots of special attacks. The special attacks range from throwing fire, conjuring up monsters, teleportation, and a whole lot more. It pays to try as many special techniques as you can in order to find a repertoire that suits you best. You will unlock cooler things the more you play via the many "VR missions" that you can do.
Despite having lots of cool techniques, the one move that I found the most useful is the "Wire Kunai". The Wire Kuani acts similarly to Spider-Man's web shooters as you can grapple on a ledge to save yourself from dying. This is important because the enemies in the game will always punch your lights out and you will fall into a pit. I had to use the Wire Kunai lots of times to save my own skin!
Sadly though, the Wire Kunai can only be used to grapple on ledges and nothing else. You cannot use it to grapple on enemies like Mortal Kombat's Scorpion or Spider-Man. Still, it's the best technique in the game and you will need to use it more often than you think.
Aside from earning weapons and better techniques, you can also attain many scrolls to open that give you access to more accessories to change the appearance of your character. You can opt to have an original design, although I saw many other players making their characters look like the Naruto/Boruto characters themselves! It can be quite addictive collecting all of the accessories because you get a lot of different items each time you complete a mission.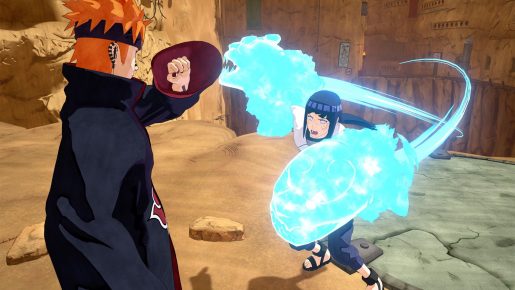 The VR missions is the main mode in the game and you can opt to play these by yourself with an A.I. partner, or you can ask for help from online friends and strangers. It's better to do the latter as online players are much more efficient than the A.I. because they are far more helpful in certain missions. That said, you can still scrape by with an A.I partner(s) but you might have a tougher time completing the missions.
The only thing I did not like about the VR missions is that there is no branching storyline or narrative in this game like there were in previous Naruto titles. Instead, the VR missions are just bite-sized little tasks that require you to either kills lots of enemies, or defeat a very tough boss. These missions can get repetitive quite quickly because most of them take place in the same locations in the multiplayer mode and every mission is similar to one another.
While it is cool to see some of the big bosses parading around in the game, beating up hordes and hordes of the same enemies in the VR missions can get tiresome and boring. Not to mention there's an annoying time limit on the top right hand corner of the screen that loves to remind you that you have to complete missions in a timely manner!
Another thing I do not like about VR missions is how to unlock them. In order to unlock more VR missions, you need to find a specific quest giver that is hidden in the main hub world at the Leaf Village. While it's cool to explore the Leaf Village, it gets annoying running around the place to find who the next quest giver is. I do not want to say how many minutes I spent finding who to talk to next!
Outside of the VR missions, owners of this game will also spend a lot of their time on the many multiplayer modes. There are four main multiplayer modes and they include Flag Battles, Base Battles, Combat Battles and Barrier Battles. Multiplayer modes usually feature 4v4 combat where you have to defeat enemies or complete objectives before the opposing team wins.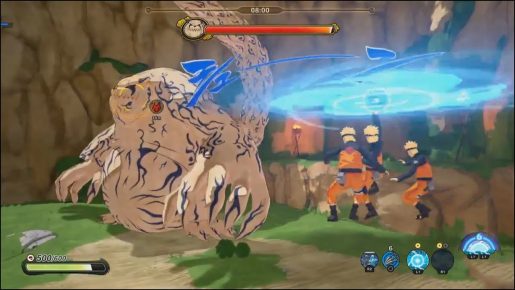 The main thing I do not like about online multiplayer is that it's not very balanced. When I was first playing the game, I was paired up with other weaker players and we were matched up against players that were way more experienced. It's also worth mentioning that online multiplayer matches can be fast and chaotic so only experienced players will find any fun in the PvP modes.
Another annoying thing that happens during the online multiplayer modes is that some of your so-called "teammates" will rage quit in the middle of battles. This happened to me several times when my team was losing and it became a 1 vs 4 match at one point. There needs to be a system in place that punishes players for rage quitting too early in matches.
While the online multiplayer in Naruto to Buruto: Shinobi Striker is not friendly to noobs, it's nice to report that I did not experience any lag or technical issues with the game so far. Aside from annoying rage quitters bailing on me, everything else worked well.
Verdict
Naruto to Buruto: Shinobi Striker is an interesting game because it's unlike any other Naruto game released before it. Its focus on multiplayer modes might turn off some gamers mainly because the game lacks a traditional single player mode. That being said, there is still some fun to be had in the game if you are able to get used to the fast paced and repetitive gameplay.
[Editor's Note: Naruto to Buruto: Shinobi Striker Ultimate was reviewed on the PS4 Pro platform. The game was provided to us by the publisher for review purposes.]