One of the struggles of starting a new RPG is learning how to be successful. Even simple ones, such as Neptunia, have mechanics and tactics that give players a massive advantage. In the case of Dragon Quest XI, it's actually an RPG where all the little things make a massive difference. If you don't have good tactics or a well rounded team, you will lose and continue to lose until you have enough power to win, or simply get lucky. Thankfully, this guide will help make the struggle a lot easier.
Take Control of Your Team
For the most part, the AI can keep everyone alive and won't ruin your experience, it just won't help make tough calls or know when to change tactics. Sometimes, instead of healing, I'll take a gamble and deal damage, which might cost me an ally but it will save me from certain defeat. The AI simply won't make moves like this or really have much of a tactic outside of a one dimensional "do this or that" approach. Even if this is enough to win most fights, especially if you power level, it's best to take control of the team and make the right calls from the start.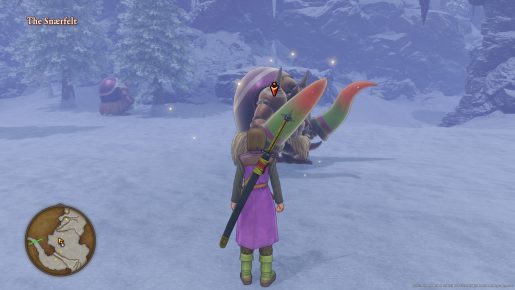 Build A Well Rounded Team
While a pure offense team is great for defeating foes or minimizing the amount of damage you take, the most threatening foes are actually the ones that cause aliments. Without a good healer, someone who can cure or at least the right items, a lucky poison hit combined with excellent shielding is enough to defeat any ally. For this reason, make sure to have someone who can fulfill that role and perhaps a back up to ensure you make it out alive.
Don't Be Afraid to Explore
More often than not, the trick to overcoming a challenge is by taking things slow. This allows players to increase their level, build a better team, find increasingly powerful equipment and so forth. By going from point A to B you'll constantly be fighting against the odds and either hit a wall or face greater challenges that you would've otherwise experienced. Even if the side paths lack better items, the increase in power should be more than enough to tackle whatever challenges await.
You Can Heal and Cure Outside of Combat with Magic
Instead of worrying about status aliments at the end of a fight, you can simply handle them before starting a new fight. This is a great way to minimize overall damage, decrease the amount of time it takes to defeat foes or simply the challenges you face. Just make sure this choice won't cost you a teammate, as reviving them is more costly than simply healing/curing.
Build Around Play Style
Build is arguably the most important choice you can make in Dragon Quest XI. And, while you can always change it, the best tactic is to always think long term. Even if you can get a good skill now, if another skill or path is significantly better, don't be afraid to go that way. This makes it easier to focus resources on gear or resources, while also giving you the power needed to win.
Gather Materials
The Fun-Size Forge is one of the essential items that will help you get better in combat as it allows you to craft a lot of rare equipment and save you Gold from buying them in stores. To pretty much craft the needed equipment you require, gather materials as much as you can whenever you are exploring. When you see a sparkly glowing blue thing on the map, approach it as it's a node that gives you specific materials. You can farm materials as much as you can as long as you have the patience of waiting for it to respawn.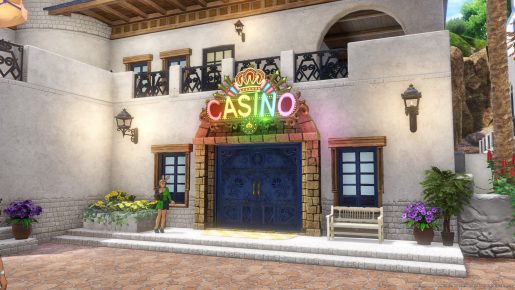 Take a Break and Play in the Casino
Dragon Quest XI offers about one hundred hours of gameplay and playing for that amount of time can be rather tiring. Why not take a break by going to the Casino at Puerto Valor? With the Casino, you can relax and just spend your hard earned Gold by playing Roulette or Slot Machines. Depending if you are lucky, you may hit the jackpot and have enough Casino tokens to buy that rare equipment from the exchange counter.
Save Your Gold
Whenever you are in a new town, it's quite normal to check the armor or weapon shop for the latest equipment that you can buy. Well, it's suggested that you don't buy any equipment if the increase allotment is just around 2-3. If you were to buy a new equipment, make sure the stat that will increase will be about at least 10. Better yet, just gather a recipe and craft it yourself by just using the materials you gathered.
Save Often
It's best that you always save often, especially if you know you will be fighting a boss fight. If at some point you die in the middle of the boss fight, you will have a chance to restart from the autosave, or the last saved point with a price – they will deduct fifty-percent of gold from your money.
Use the Bank
Whenever there's a bank that you see in town, don't forget to deposit money into it. You never know when you will die in-game and that fifty-percent penalty that gets deducted from your gold is rather high.