Around a decade ago I remember watching Full Metal Panic! and thoroughly enjoying it. It had a good amount of humor, fighting and nonsense that made it and the side stories fun. Since then I haven't heard much but, much like the United States, a number of series are starting to come back with new series, games and more. This eventually lead to Full Metal Panic! Fight! Who Dares Win, an mecha based RPG. Since Super Robot Wars showed us this can work, is it an experience players need to have or is it good that it is currently import only?
Full Metal Panic! Fight! Who Dares Win follows the anime and has Kaname Chidori captured and Sousuke Sagara blaming himself for the failure, along with chasing after her. Not much is done to explain the plot, so those unfamiliar with the series might be a little loss, with the story itself being fairly underwhelming. The pace, combined with gameplay segments, are handled poorly and there is an odd sense of progression, lack of it and then ultimately too much of it. The only upside is there are multiple endings, with choices impacting what happens, giving players a different experience or things to work towards.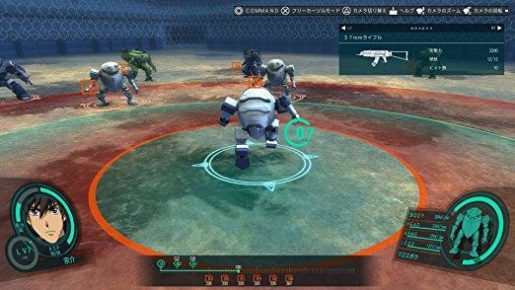 Sadly, in addition to the story being underwhelming, the gameplay isn't much better. Combat boils down to planning for any situation, so close range, long range, explosive and building your character to excel in any given scenario. Sometimes your need more defense, possibly guns or additional weight or just better accuracy, making these things important. Characters also have different perks and skills, another factor that will determine whether you're successful or unsuccessful at whatever you're doing.
Once you enter the field, things get a little more complicated. Characters can move anywhere over a 360-degree range, with a couple caveats. Some weapons can't be fired, without a using a specific skill, after moving, trees and other things might block your path and damage can potentially limit your options. This means most fights are simply trading blows until someone wins.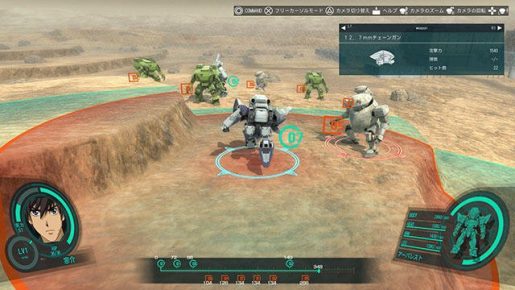 While this sounds pretty boring, there is some complexity to it. Every unit has four different life bars, which have different amounts of health and impact a variety of things. Certain attacks and counter attacks can focus on these, effectively limiting what a unit can do. For instance, breaking a unit's legs will greatly limit how much they can move, just like the others control accuracy and so forth. To go with this there are also three responses to attacks. Units' can either defense, counter or try to evade. Each of these have distinct advantages and disadvantages, with the right one coming down to how people play or the situation.
Unfortunately, unless you're a fan of long battles, the best tactic is pure offense and attacking the body, which is the one point that destroys a unit. Often times it will take four or five turns, regardless of what you do, to destroy a single unit, resulting in a lot of the same. Pick the same target and select the go to attack, which they will almost always repeat their action, followed by them attacking you and then watching the same attack again and again. Thankfully moves can be skipped, but it doesn't do anything to speed up such slow fights. To make matters worse, weapons tend to have ammo, meaning you can't just rocket everyone, instead, you might rocket one enemy, sniper another and then cut the third down or something similar.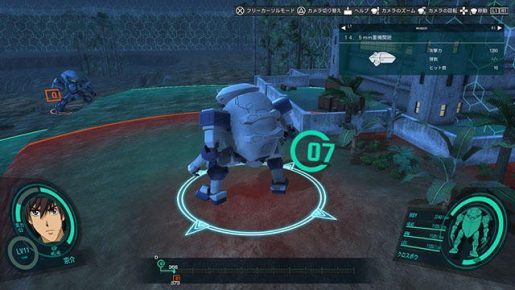 While this forces variety, in addition to adding a massive negative to counter attacks, there just isn't enough depth to make it stand out. More often than not, a bad tactic will cause failure, with some fights hinging on your ability to grind or at least better manage your point distribution. It doesn't make for a fun system, nor is it enough to give an otherwise long story more time than it deserves.
Verdict
Full Metal Panic! Fight! Who Dares Win could be a better game if it was more hands on or featured a faster combat system, it's just too slow. This, along with an oddly paced story, which might be better on some of the other paths, makes for a fairly underwhelming experience. To put it simply, unless you're a fan of the series or really enjoy tactics, this is not going to be a fun experience.
[Editor's Note: Full Metal Panic! Fight! Who Dares Win was reviewed on PS4 platform. The game was provided to us by the publisher for review purposes.]