Over the years' publishers have been better at bringing games to the West, though there are still things that slip through the cracks. One such title was Labyrinth of Refrain: Coven of Dusk. This was likely due to it being a PlayStation Vita exclusive, which found its way onto the PlayStation 4, PC and Switch. With the team behind Disgaea developing, it certainly has what it takes to be an interesting adventure.
Labyrinth of Refrain: Coven of Dusk is centered around a mysterious labyrinth where survival is quite difficult. Your role is to simply uncover what secrets lie below and make it out alive. Very little of the story was shown, though a representative from NIS America described it as a dark story, one that exceeds what we saw in The Witch and the Hundred Knight.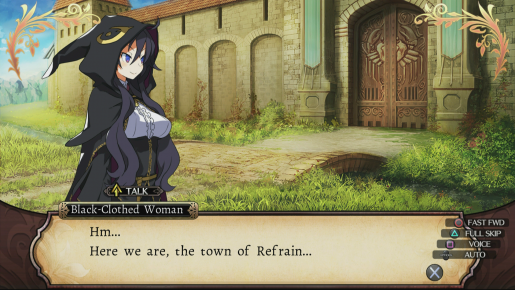 Even though dungeon crawlers are pretty straightforward, move through a maze looking for treasure and danger, there is some meat to the combat system. Here the idea is to either play it safe and minimize risk or get be bold and maximize it. This is due to the combo system, which allows for large attacks that do substantial damage, something that you or enemies can do. So, even if you have a great tactic, if enemies use this stuff against you, it could spell doom. It, like most mechanics, were intended for play far later in the game, though the idea of a high risk play style is intriguing.
Since this is made by the same people as Disgaea, the sounds and visuals are reminiscent of the series. Even without knowing that I would instantly think of it, a fact that sound make many very happy. It also breaks out of the standard dungeon crawler mode by sometimes having allies strike enemies by zipping across the screen in chibi form, not unlike what we see in Criminal Girls.
Based off what I saw, Labyrinth of Refrain: Coven of Dusk looks to be an interesting story, combined with what you'd expect from a dungeon crawler. This might not appeal to everyone, but those who love what NIS America publishes will likely enjoy it.