Going into Metro: Exodus I wasn't sure what to think. The initial presentation revealed some impressive information, like it has twice the dialogue of all the previous entries combined, along with having a significantly larger world to explore. All of this was on display in the fairly lengthy demo, one that exceeded the time I spent on any other game at E3, which tried to showcase these things.
After introducing an icy railway and introducing the need to fix it to proceed, we were given ample time to explore the area, make our own adventures and try to survive. Most of the area was a wasteland, one with a fair number of places to explore. These include a shipyard, tower, abandoned train yard and other areas with mutants to fight.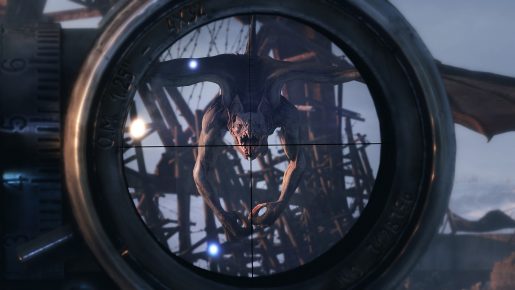 It didn't take long before my actions had consequences. One of the first buildings I entered was had a handful of enemies, including a dog, which gave me the option to handle stealthily or go in guns blazing. Initially I tried for stealth, something that was met with mixed results. Sometimes I was able to get the kill, where as other times it wouldn't and it took just enough time to force me to fight. Odds are this will get improved, though I wouldn't completely rule out something like you can't move before killing someone or they kept moving out of range before it registered my input, but it did give an idea of the importance of picking your battles.
As a fan of the franchise was quick to inform me, head on combat is not advised and is extremely difficult, something that remains true in Metro: Exodus. Often times I died in an instant, forcing me to play smarter. Arguably the best way to locate and eliminate threats is through sound. It's designed to work like the real world, so position, distance and determine how it sounds, making headphones invaluable. After a couple unfortunate ends, I learned to use this to my advantage, vastly improving the overall experience.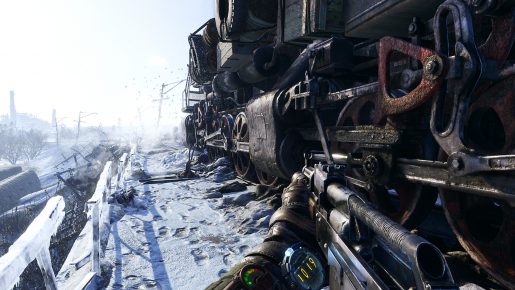 If there is any upside to head on combat, it's that enemies die as quickly as you do, provided you hit critical spots. Using sounds to locate enemies, I was usually able to take them out in a couple shots and move onto my next target. To make the fights a little easier to manage, fallen foes have weapons, parts, materials and resources you can use to aid you in your adventure to kill everyone in Russia or, more likely, come out of this adventure alive.
Unfortunately, I didn't run into any notable weapons or parts, so I can't comment on how big of a difference they'll make, though I can say there were plenty that catered to different play styles and/or situations. Making the most of your situation is something you'll need to learn if you want to be successful, so it's always important to maximize your resources.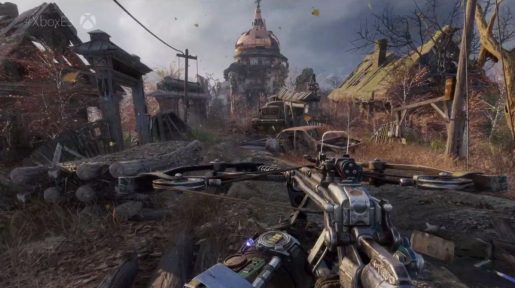 One of the easiest ways to do this is to look for optional tasks. In the first area I explored I found some non-hostile characters locked up. After using my awesome lock picking skills (I shot it), they were free to live their lives. To show their appreciation I was told of a vault of sorts, one I wasn't able to locate, which is said to have good loot. This interaction was filled with some realistic feeling banter and felt more natural than a lot of similar games.
In addition to the good times, I also found a number of dangerous zones. One had a demon lurking, making it extremely difficult to explore, with other filled with hostile animals. Regardless of the reward waiting for me, they often proved to costly to really experience. This furthered the need to pick fights, use situations to your advantage and do everything you can to survive. Even if there is nothing of note there, it's nice that Metro: Exodus approached these situations a variety of different ways, besides just throwing snipers and other difficult foes to stop you.
Metro: Exodus might not have had much of it's story on display, it did have enough going on to be intrigued. The variety of places to explore, challenges to overcome and people to murder save give ample things to do. Outside of dying a little on the fast side and load times, when connected to an Xbox One X no less, were pretty rough, though at least the latter will be improved. Beyond that it left enough of an impression to be excited to see where things go.