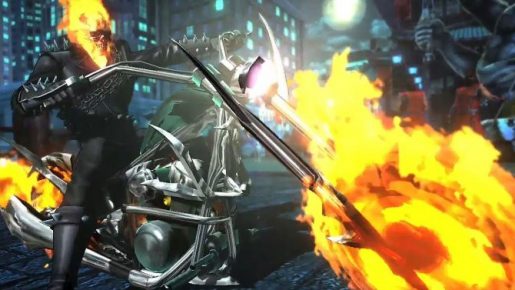 A new fighter has now been confirmed to feature in the Marvel vs. Capcom: Infinite roster. Marvel fans will be happy to know that Ghost Rider is being added to the game.
The Marvel vs. Capcom: Infinite Twitter page announced: "Ghost Rider joins the #MVCI roster at Gamescom on 8/22, but this week he's alongside Morrigan in our Defenders variant cover!"
Ghost Rider will be playable at Gamescom so we will see his gameplay footage later this month. The character has always been quite popular thanks to his cool looking and badass image.
Anyway, it looks like the X-Men might not be in this version of MvC. Marvel is promoting its own characters from films and TV. We'll have to wait and see if X-Men will be added later as DLC instead.