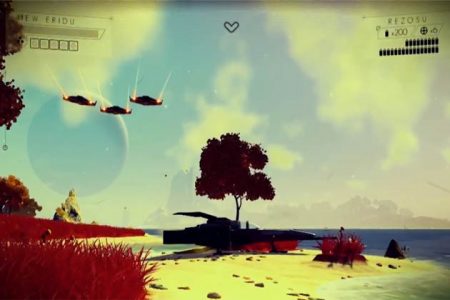 Hello Games is set to release update 1.3 for No Man's Sky later this week. It is going to include loads of new features that weren't featured when the game launched last year.
The new No Man's Sky 1.3 update is called "Atlas Rise" and it will be out for the PC and PS4 later this week. It is to celebrate the game's one year anniversary.
Hello Games' Sean Murray said in an email: "Update 1.3 will release this week and will be available for free to all No Man's Sky players. We're calling it Atlas Rises. It focuses on improving the central story of No Man's Sky and adds the ability to quick travel between locations using portals".
Actual patch notes will be released closer to when the update goes live. Hello Games has an uphill battle since many people were turned off by the game last year. This update will please those that managed to keep their copy of the game though…