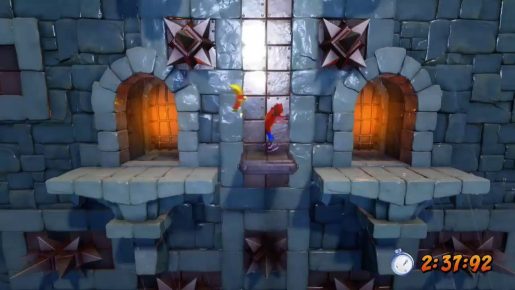 Stormy Ascent is arguably the hardest level in the entire Crash Bandicoot N. Sane Trilogy video game. Vicarious Visions has now released a full video on how to complete it.
The new video shows a speedrun of Stormy Ascent and how to attain the platinum relic. They manage to get a time of 2:55 on the level. This is insanely fast and difficult.
You have to keep moving and take some shortcuts in order to get a time that fast. There is also no room for error because you are not allowed to die on the way too!
You can see the walkthrough in the video below. Crash Bandicoot N. Sane Trilogy is available now for the PS4 console. There are rumors that an Xbox One version should be out later in the year.