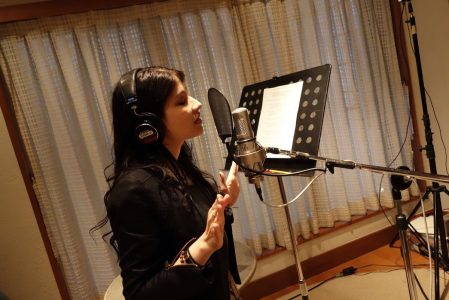 Jennifer Bird from the group Tomorrow Bird has just recorded some new tracks for the Xenoblade Chronicles 2 video game. The game is still going to launch later this year!
Tomorrow Bird tweeted out this announcement earlier this week: "The secrets out! Jen has just finished recording two tracks for the upcoming @XenobladeJP game! #proud #xenoblade #excited @YasunoriMitsuda"
Jennifer Bird has a great voice and I'm sure recorded a great song for the game. We are likely to hear her two songs from the game later this year.
Xenoblade Chronicles 2 is out later this year exclusively for the Nintendo Switch console. It serves as a sequel to the first Xenoblade Chronicles game on the original Wii. It could be one of the best games out in 2017.