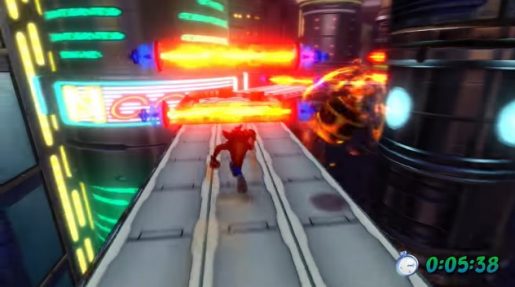 Another day and another cool gameplay video has been released for Crash Bandicoot N. Sane Trilogy. This takes a look at the third game's level called "Future Frenzy".
What is special about this video is that it's for a Time Relic. Time Relics require you to speedrun through the levels in a specific time. These are for those that know the levels inside and out.
The new Crash Bandicoot N. Sane Trilogy gameplay video also takes a look at Crash's cool bazooka. It could be the best looking level thanks to the bright lights.
You can check out the new gameplay video. The game will be released on June 30th, 2017 for the PS4 and PS4 Pro consoles. It has three games and three platinums for you to collect!