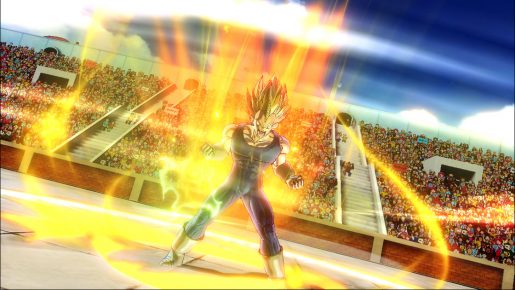 Some more content has been announced for what is to be added in Dragon Ball Xenoverse 2 DLC Pack 4. It will feature more than just the two already announced characters.
The latest V-Jump magazine revealed some of the other content in Dragon Ball Xenoverse 2 DLC Pack 4. Details have been provided by Ken Xyro on Twitter.
The DLC includes: New characters Merged Zamasu and SSGSS Vegito, New Story: Warrior of Hope arc, New Stage: Demolished Future, 3 Parallel Quests, 5 Techniques, 2 sets of costumes, 6 Super Souls and 2 accessories.
The new DLC is expected to be out later this June. It's likely we will hear of an official release date very soon. The DLC packs usually come out during the latter end of the month. It will be available separately or you can get it if you already own the Season Pass.