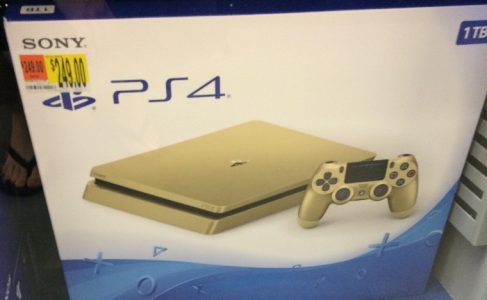 Sony may be releasing a new gold color for the PS4 console later this month. This is to get fans excited for what could be a big E3 2017.
A person on Reddit took pictures of the boxes from Target. It shows that the price will be $249.00 and that the console will be out on June 9th, 2017.
It's worth mentioning this is just a 1TB slim PS4 console that is colored gold. You are not buying the Pro version of the console which doesn't have a color variation at the moment.
It's worth mentioning this bundle also comes with a gold DUALSHOCK 4 controller too. This is a pretty cool color if you want to feel like royalty. Sony is likely to make an official reveal for this console very soon.