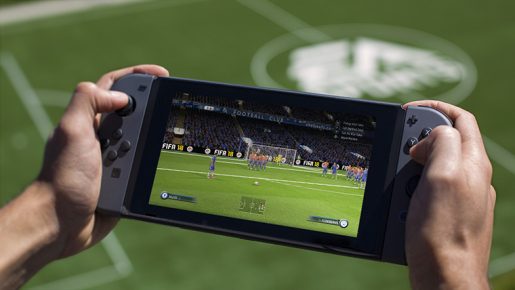 EA has revealed the gameplay modes that the Nintendo Switch version of FIFA 18 will have. It won't be as stripped down and bare-bones as initially anticipated.
The game includes Ultimate Team, Career Mode and Local Seasons. Further more, the Ultimate Team mode will be fully featured with online and offline seasons plus tournaments and more.
You can play FIFA 18 on Nintendo Switch in a variety of ways. This includes tabletop mode where 2 players can join in. Alternatively, you can play the game on the TV as well. On the TV, the game is 1080p while handheld mode the resolution is 720p.
The only missing features of the Switch version is the Frostbite Engine and the storyline mode called 'The Journey'. Aside from that, the Switch version offers everything else you want from a FIFA game.