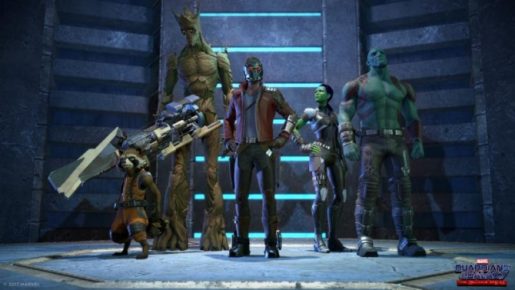 The Guardians of the Galaxy video game by Telltale will be releasing episode 1 later this week. You can now catch a glimpse on what will be included in the first episode via a new trailer.
As expected, Thanos is the big bad guy that the good guys have to defeat. Not a lot is shown about the story, but the game features the same humor and tone as the movies.
It's worth mentioning though that this Guardians of the Galaxy is not based on the MCU. It's has its own unique story and the character designs are different to avoid paying expensive royalties to the actors in the movies.
You can look at the trailer below. Episode 1 is due out later this week with other episodes to releases in the subsequent weeks to come. It looks good if you are a fan of the franchise.