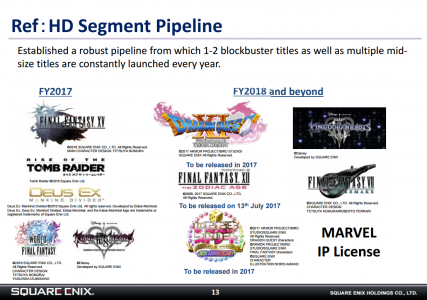 It appears Square Enix is not expected to release both Final Fantasy 7 Remake or Kingdom Hearts 3 in the calendar year of 2017. A recent schedule shows that they might not be out until 2018 and beyond.
Square Enix posted a PDF recently of its financial report. In the report, it shows a release date schedule for many upcoming games. Sadly though, Final Fantasy 7 Remake And Kingdom Hearts 3 have been categorized in the FY 2018 and beyond group.
Fiscal year 2018 includes the dates between October 1, 2017 until September 30, 2018. However, it does say "beyond" in the title so it could be possible both games could be delayed even further.
In other words, it's unlikely both games will be released in 2017. This is sad news as everyone has been waiting for both games for many years. KH3 was first announced at E3 2013 while FF7 Remake was announced at E3 2015.