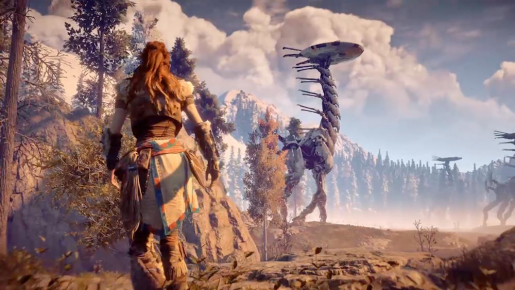 It's only April, yet the year of 2017 has been one of the best years for video games in recent memory. There have been many great games out with more to come later this year.
Ubisoft has somewhat released decent video games. Despite some server issues at launch, For Honor is actually a pretty fun and enjoyable hack-n-slash title. It's unique having a multiplayer slashing game as opposed to shooting all of the time.
However, Tom Clancy's Ghost Recon Wildlands is also pretty enjoyable. The game is so much fun to play if you are playing with four friends online. The game may not add anything new to the shooting game genre, but it has a huge open-world environment for you to explore and is very fun to play.
Despite what others may think, I also actually enjoyed the Xbox One's Halo Wars 2 as well. I don't usually play RTS titles, but this game was accessible to me. It also had a great campaign with an excellent story. The only downside was the fact that the campaign was on the short side.
As for Nintendo, The Legend of Zelda: Breath of the Wild is excellent. It's my second favorite video game to be released in 2017. At first I thought the game was hard, but the more you play the better it gets. I finished it and it's as epic as everyone says it is.
The biggest winner of 2017 so far is the PS4. I've played and completed Gravity Rush 2, Nioh and Horizon Zero Dawn. Gravity Rush 2 has unique gameplay and nice bright graphics. Nioh on the other hand is awesome if you are good enough to play it.
Horizon Zero Dawn however remains to be my favorite game of 2017. It has the best storyline and also the best looking graphics. I don't care what anyone else says. It's my favorite PS4 game to date. It's just so good to play.
Currently I'm in the middle of playing Persona 5. Persona 5 also has a great story, although I don't know how it ends yet. I'm only 14 hours into the game so far, but I'm loving it right now.
The only disappointments for me this year so far have been Mass Effect Andromeda and Drawn to Death. Mass Effect Andromeda is boring compared to the original trilogy, while Drawn to Death is just mediocre.
I have not played every game out in 2017. Some notable absentees include Resident Evil 7, Yakuza 0 and Nier: Automata. Even then, I've heard some great things about these games. Anyway, what games have you played in 2017? What games are you looking forward to next?