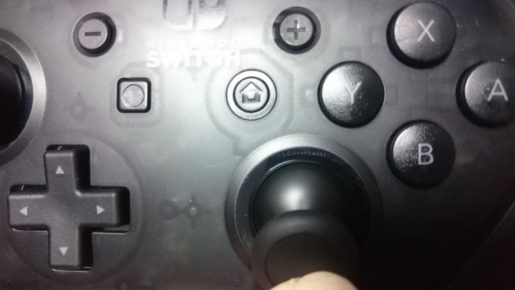 Nintendo has hid a special message for those that bought the Nintendo Switch Pro Controller. It's very small and something most people might have missed.
As spotted by Kotaku, underneath the right analog stick of the Nintendo Switch Pro Controller is some very small white text. Above the stick it says "thnx2 allgamefans!".
It's very small, but a nice touch from Nintendo to its fans. It's also great to see that the Switch is becoming a popular item and isn't sitting on the shelves. The Switch might not have the same fate as the Wii U.
Anyway, the console is out now and The Legend of Zelda: Breath of the Wild is the best launch game. Later this year gamers will also get to play the likes of Splatoon 2, Super Mario Odyssey and many more. Unlike the Wii U, the Switch also promises to have more third party support.