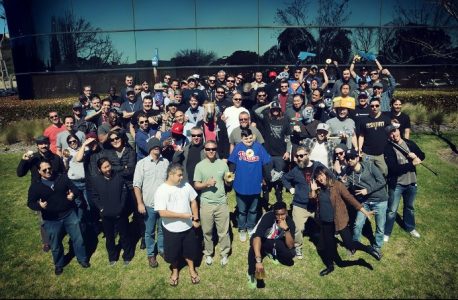 Good news baseball fans because it has now been confirmed that MLB The Show 17 has gone gold. This means the game won't be delayed for any reason.
This was confirmed by the MLB The Show 17 Twitter page. They announced that the game has gone gold and they celebrated with the staff photo that you see above.
The game will be released on March 28th, 2017 exclusively for the PS4 console. The graphics have been improved in this new iteration and a lot of new gameplay improvements have been added. This includes realistic ball physics and more.
It's always great to hear when a game gets gold as the release date is final so you don't have to worry about the game getting delayed at the last minute or something like that.