Hype can be a powerful thing. In the case of No Man's Sky, it worked against it, where as Horizon Zero Dawn benefited from it. After probably being the most anticipated Wii U title, The Legend of Zelda: Breath of the Wild is finally out on the Nintendo Switch and Wii U consoles. With a large open world, new take on the series, voice acting and a strong legacy, can The Legend of Zelda: Breath of the Wild live up to the hype and series expectations or will they be the games downfall?
The Legend of Zelda: Breath of the Wild has a more involved story than most of its predecessors. Like the previous titles, the story is a new take on Link and Zelda's battle against Ganon. Unlike the other adventures, this one starts 100 years after Link lost to Ganon and follows his quest to regain his memories, take control of the divine beasts and defeat Ganon.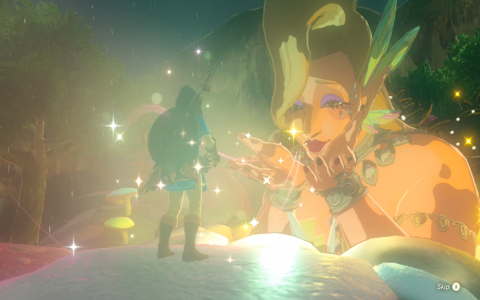 While this is a lot to cover, the story does an okay job of explaining things. Almost everything is told through flashbacks that cover Zelda and her champions preparing for the impending battle against Ganon. Each character has their quirks and backstory, which is nice, but the story isn't anything particularly amazing.
The real highlight to The Legend of Zelda: Breath of the Wild is the gameplay. Like the older titles, there isn't a lot of "hand holding" and you're forced to figure things out for yourself. This is where The Legend of Zelda: Breath of the Wild really shines.
For the most part, every problem has multiple solutions. One of the first you encounter is getting to a shrine high up in the mountains. The issue is that it's cold, which causes you to periodically take damage, so you need to find a way to safely get to the shrine. What can probably be considered the correct solution is to find a cabin, complete some tasks and obtain the warm doublet. However, this is far from the only way to accomplish the task.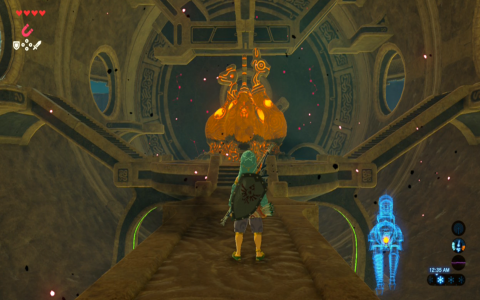 I personally solved this problem by taking my wooden weapons, setting them on fire and using the fire as a way to keep Link warm. Others solved it by making food that had cold resistance or stamina recovery, with dying repeatedly and several other things. This makes for a more exciting experience, since everyone's adventure will be a little different.
Even during the divine beast levels, which is The Legend of Zelda: Breath of the Wild version of a dungeon, there were several puzzles I seemingly solved out of order or in a way that didn't feel like it was the intended method.
Speaking of the divine beasts, these are some of the most interesting moments in The Legend of Zelda: Breath of the Wild. The levels are basically a long puzzle you need to solve. This is accomplished by using your sheikah slate to manipulate elements or by interacting with elements in the beast. These can be quite a lot of fun, since they require you to think outside the box and work backwards.
Outside of the beasts is a huge world to explore. Each area has its own quirks and unique design, making it a blast to explore. Especially since there are tons of mini-puzzles and side objectives that unlock korok seeds. Throughout the world you'll also discover enemy camps, resources, animals and shrines. What makes The Legend of Zelda: Breath of the Wild so special is the level of interaction with the world. For instance, you can climb a tree to pick apples or simply chop it down. The same goes for practically everything else.
Despite all the good things, The Legend of Zelda: Breath of the Wild isn't perfect either. One of the optional challenges are shrines. Every shrine has a theme and is basically a short puzzle that offers a slight challenge, gives you a different way to look at things or works as a tutorial. The problem with shrines is that they're often easy to solve and are quite short. On average it probably takes a couple of minutes to solve the puzzle and obtain all the treasure. Some are a little more and others are a lot less, but overall they're pretty simple.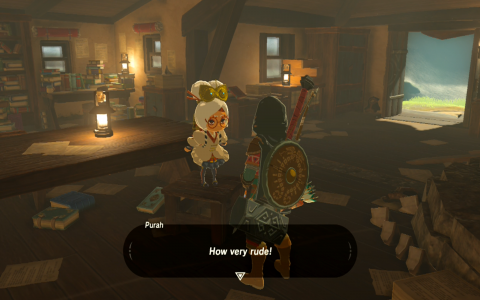 Another issue is frame rate. Such problems shouldn't be a surprise with open world games, but they can be quite annoying in The Legend of Zelda: Breath of the Wild. There doesn't seem to be any consistency to what causes them, as they've occurred with simple enemies in empty locations to large fights in a dense area, but overall they can be annoying.
The final little annoyance is resources come and go quickly. Unless you're quite skilled or prepared a bunch food, even normal enemies can do three or more hearts of damage in a single blow. This forces you to consume food to stay alive. From there, weapon durability is pretty bad. It's far from uncommon for a normal enemy to outlast your weapon, forcing you to quickly change and adapt to the resources around you. This isn't terrible, but it certainly sucks if you have a cool looking weapon or something with good stats that is gone as quickly as it came.
Verdict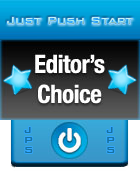 Overall The Legend of Zelda: Breath of the Wild is a great game, but it is far from being perfect. The story will keep you entertained, but it isn't groundbreaking material. The divine beast puzzles are a lot of fun, but they're far and few between. Exploring the world can be a lot of fun, though constantly having to look for resources and cycle through weapons can be a little disappointing. Don't take these complaints to mean The Legend of Zelda: Breath of the Wild is a bad game, since it's easily one of the best games to ever release on the Wii U, but they're something to keep in mind before purchasing.
The Legend of Zelda: Breath of the Wild Review

,