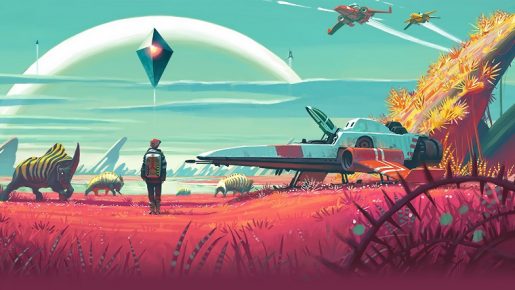 Hello Games is not finished with No Man's Sky as another update is coming to the game that will give you some kind of new content. They are calling this the "Path Finder Update".
Hello Games made this announcement via Steam. They posted: "This week Hello Games will be releasing the next content update for No Man's Sky. We're calling it the Path Finder Update; it introduces a new vehicle that will aid home planet exploration, building on the Foundation Update to hint at a path ahead for the future. Detailed patch notes will be released when the update goes live."
It's great that Hello Games is still trying to save what is left with the NMS community. They want to make sure people that still have the game are happy since a lot of promised features were not there at launch.
It's also nice to hear that the content being released is free via update patches. You don't have to pay extra money for DLC like in other games that are out today.