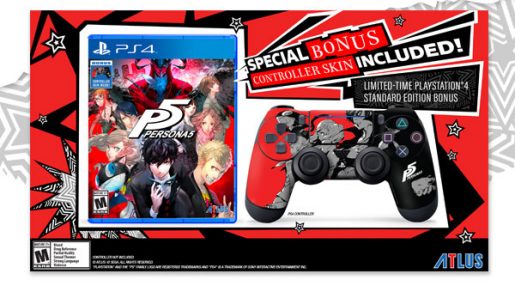 Normally standard edition of video games come with nothing extra outside of the game itself. Well people that buy Persona 5 on PS4 are in for a little treat.
Atlus USA released a video giving us a closer look at the Persona 5 controller skin when you buy the standard version of the game. It's worth noting the skin is not available with the Steelbook edition or the more expensive Take Your Heart Premium Edition.
The video shows you how you are supposed to put the skin on. It's pretty much stickers that you put onto the DUALSHOCK 4 controller. They come off clean if you don't want to see them anymore.
The decals are easy to apply and they shouldn't ruin your DUALSHOCK 4 controller in any fashion. It's a cool bonus if you plan on buying the game. The game itself is out on April 4th, 2017.