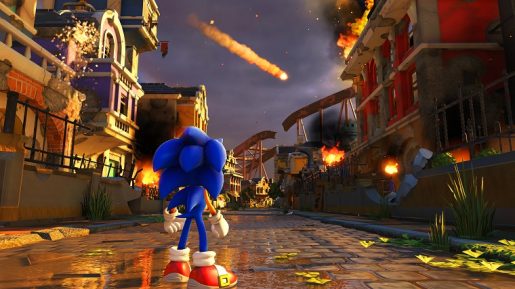 Sega has released the first gameplay trailer for Sonic Forces. This is the new next generation Sonic video game that will be out in Holiday 2017.
The graphics in Sonic Forces look pretty cool. The trailer that has been uploaded is 1080p and 60fps. This should be the standard on most platforms.
The game is said to have three playing styles. There's modern, classic and a third yet to be announced. This ensures the game has a bit of variety for players to explore.
The video below is the modern mode. As you can see, it's Sonic running really fast in a straight line. His signature moves are still there and the gameplay is fast and swift. The game releases for PC, PS4, Xbox One and Nintendo Switch in Holiday 2017.