With the upcoming release of the highly anticipated PS4 Firmware 4.50, many are excited with the new feature that allows every PS4 owner to finally be able to use their external hard drive on their PS4.
Let's face it, 500GB or 1TB is not enough, and with the ability to only use up to 2TB as the internal storage of the PS4, it's not enough either way. While the Xbox One has the external hard drive feature, the PS4 didn't and it's really a letdown for fans of the console. That is until Sony announced today that it's finally coming in the next firmware update.
For anyone who got their invites today to test out the new firmware, they are able to use their external hard drive now. As for those who opt to not participate, here's an early look on how to set up your external hard drive:
How To Use your External Hard Drive
To be able to use your external hard drive, make sure that the one you have is utilizes USB 3.0. You can either use the 3.5 External Hard Drive or those portable ones. In my case, I used Nyko's Databank of the Xbox One to be the external hard drive of my PS4, equipped with an additional 1TB WD Green 3.5 hard drive.
Formatting your external hard drive is quite easy. Simply go to Settings and go to Devices. Under it, you'll find USB Storage Devices.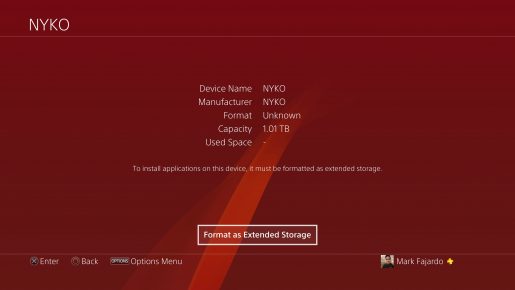 If you have multiple external hard drives hooked up on your PS4, find the ones you want to use. You'll be then asked to format it.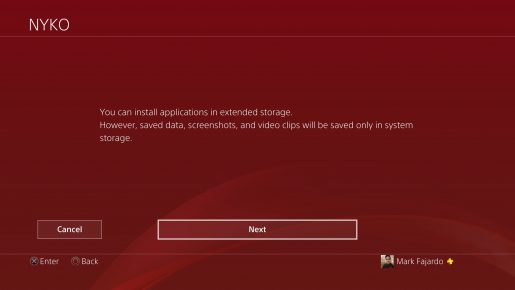 You'll then go through the set-up process which is pretty quick.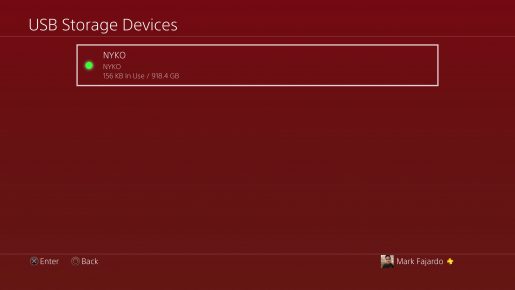 Once it's done formatting, go back to the USB Storage Devices and you should see a green light icon beside the ones you formatted. If so, you are ready to use the hard drive!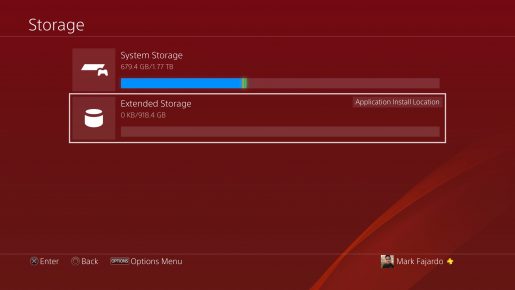 Now, you have the option to either use the hard drive you just formatted or simply keep installing applications on your internal storage until its full. To change the Applications Install location, simply highlight the hard drive of your choice, click the Options button from your DUALSHOCK 4 controller, and click confirm. You should see a text "Application Install Location" on the hard drive of your choice.
Please note that ONLY the applications and games are installed on the External Hard Drive. Save Datas and other internal files will be installed on the internal storage of your PS4.