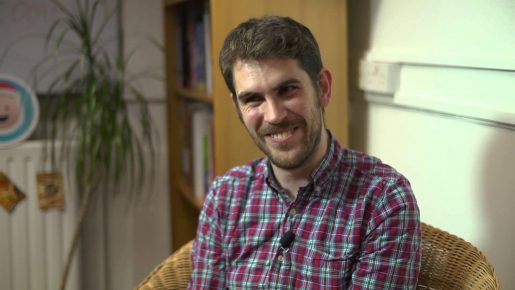 No Man's Sky director, Sean Murray, is returning to the public eye again. He will be at this year's Game Developers Conference, (GDC 2017) to talk in a panel.
As posted on the GDC 2017 website, Sean Murray will be talking in a panel called "Building Worlds Using Math(s)". His panel happens on Thursday, March 2 from 5:30pm until 6:30pm.
The main purpose of the panel is to talk about the challenges of developing No Man's Sky. This includes how to create the realistic and alien terrains in the game using mathematics and other artistic inputs.
After the lecture, they hope attendees with have a better understanding of making a rendered world in a video game. The intended audience are people who are technical artists, programmers or anyone else interested in math and procedural generation.
This will be Sean Murray's first public appearance since No Man's Sky came out last August. It will be interesting to see if he addresses other things about the game other than how it was made. After all, let's just say the reception of the game was icy at best…