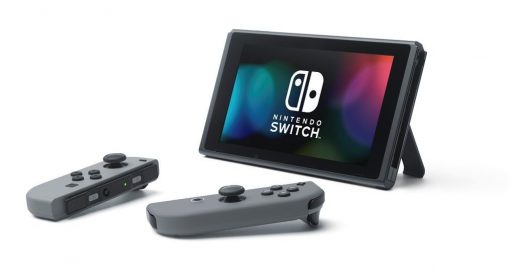 Nintendo has been an advocate of free online gaming for a number of years, but that stance recently changed when the company announced that they will charge an online service fee with the Nintendo Switch. The company first detailed plans to charge for online services during the January Switch presentation, but failed to provide specifics in regards to price. Today – February 1, Nintendo president Tatsumi Kimishima disclosed the first pricing information concerning the Nintendo Switch online service, and it looks to be more affordable than most were expecting.
While Microsoft and Sony charge $59.99 for a year of their respective online services – Xbox Live and PlayStation Network, Nintendo is looking to offer a more affordable online service fee when it comes to Switch. Nintendo president Tatsumi Kimishima today Nikkei via Twitter that the Nintendo Switch online service fee will be priced at 2-3,000 yen (roughly $17.50 – $26.50) yearly. This means Nintendo's online service will cost less than half that of what the competition charges.
1) Just in: Nintendo president Kimishima tells the Nikkei Switch's online service will be priced at 2-3,000 yen ($17.50 – $26.50) *YEARLY*.

— Dr. Serkan Toto (@serkantoto) February 1, 2017
Nintendo hasn't detailed their online service in full, but we do know that subscribers to the service will receive a free Virtual Console game each month, as well as access to online features like voice chat and other luxuries. Obviously details remain a bit vague as Nintendo isn't expecting to charge for their online service until late 2017. More information concerning pricing, features, and incentives for subscribing will be shared in greater detail as we near the Switch's March 3 launch and the fall release of the online service.