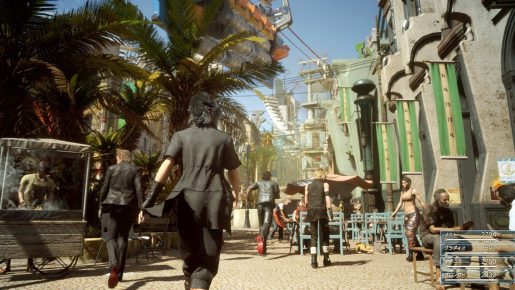 Final Fantasy XV was released on PS4 and Xbox One last year, and now everyone wants to know if the game will eventually be ported over to the PC like other games in the series.
If you didn't know already, many Final Fantasy games are now on the PC. This includes Final Fantasy VII, the Final Fantasy XIII trilogy, Final Fantasy Type-0 HD and more.
Due to this, there is a demand for Final Fantasy XV on PC. During an interview with Famitsu (via Gematsu), Hajime Tabata said of the small possibility of a PC port of the game.
He said:"I'd like to release the game on PC as a technical attempt. I want to show PC users Final Fantasy XV running on high-end machines, and we personally would like to see it, too. Also, I would like to try developing on PC to pursue a unique way of playing with PC-exclusive features like making your own quests and enjoying the world using things like mods".
Tabata has expressed interest on a PC port, although he didn't give a definite confirmation of it. Elsewhere in the interview he claims that not a lot of the parts of the story were cut, but he did say the overall feedback of the game has been positive.