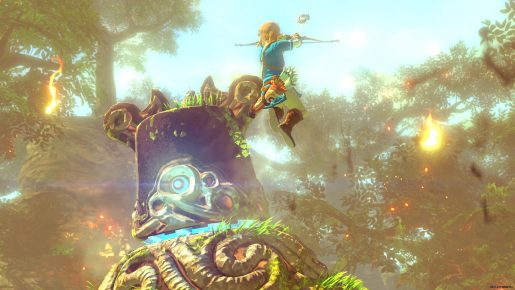 The Legend of Zelda: Breath of the Wild is out next month and it sounds like it will be a huge game. To help you manage it, you'll be happy to know you can now pre-order the official strategy guide.
Amazon has opened pre-orders for The Legend of Zelda: Breath of the Wild strategy guide. There is both a standard edition and hardcover collector's edition that you can get.
The hardcover comes with some extra things such as a larger map of Hyrule plus 16 pages of artwork. The rest of the guide is the same as the standard edition. It's pretty much a complete walkthrough that includes every mission, side quest, trials and more.
There will also be solutions to every boss and puzzle in the game too. Not to mention the many items that Link will encounter as there are many new ways to take out enemies.
Both the game itself and strategy guide will be out on March 3rd, 2017. It will be available for the Nintendo Switch and Wii U consoles.