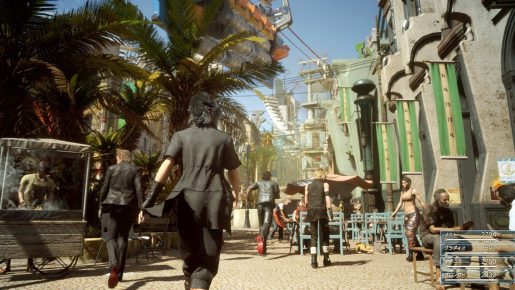 It looks like Square Enix is in the middle of emailing surveys to players to give them feedback on Final Fantasy XV. You can fill out the survey to let them know how you feel about the game.
If you click here, Square Enix has set up an official survey for Final Fantasy XV. It says it should only take you around 10 to 15 minutes to complete. There are several parts to the survey that need to be completed.
The first part of the survey is a little boring. It just wants details of your age and the websites and video game genres you like the most. The other parts are a little more interesting where you can voice your opinion.
You can give them your opinion of the game in a few sentences and what influenced you to buy the game in the first place. They also want to know if you purchased the Season Pass or not too.
My favorite question was if you were to ask one thing to the Final Fantasy XV developers, what would it be? If anyone has played Chapter 13, you may know many people want that chapter canned…Anyway the survey is not long so answer all that you can.