Following the release of Final Fantasy XV, all eyes are now on the release of Kingdom Hearts III. While we may be years away from its official release since it's still currently under development, Square Enix has released another Kingdom Hearts compilation on the PlayStation 4. Kingdom Hearts HD 2.8 Final Chapter Prologue is the latest compilation game that pretty much prepares everyone for the events to come in Kingdom Hearts III. Unlike previous HD compilation installments, the Final Chapter Prologue is a little underwhelming due to the package it contains, which many will find to be lacking. The compilation includes the previously released Dream Drop Distance for the Nintendo 3DS, a short movie called Kingdom Hearts x Back Cover and the highly anticipated Birth By Sleep: Fragmentary Passage where it's the game that leads up to the events of Kingdom Hearts III.
Birth By Sleep: Fragmentary Passage is the highlight of the whole compilation. It's not a rehash or remaster of any classic Kingdom Hearts game but a new game instead that serves as a bridge to Kingdom Hearts III. Taking place after the events of Dream Drop Distance, Aqua sets on an adventure in Cinderella's world of darkness to save Birth By Sleep's protagonists; Terra and Ventus. While the premise is interesting, fans will be disappointed to know that Fragmentary Passage is short and can be finished in about two to three hours. Sadly, the game is just a teaser on what to expect in Kingdom Hearts III when it releases sometime in the future.
Let's face it, fans will still enjoy Fragmentary Passage regardless of its length and content. The visuals in Fragmentary Passage are phenomenal and the character art of Aqua and the other characters that are shown in the short teaser demo look vibrant compared to past installments. The animations are solid and the execution of combat feels about right. I think by just playing through Fragmentary Passage, fans will be even more hyped for the release of Kingdom Hearts III.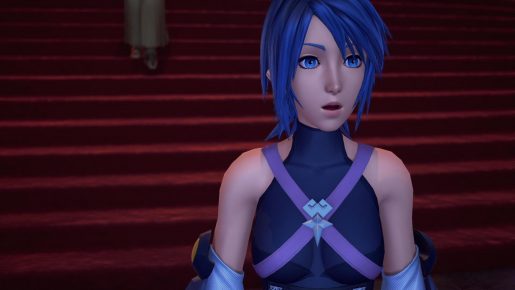 Fragmentary Passage brings you to only one world to explore and that is Cinderalla's. Aqua's objective is to find a way inside the castle and of course save Terra and Ventus from the darkness. Before Aqua can actually get inside Cinderella's castle, she'll be going through many challenges. At the beginning of the game, players will start at level 50 right away, and this will make you feel that this game is a real continuation of Birth By Sleep. Aqua is powerful and she gets to retain her signature moves from the main series. The challenges that she'll face involve her defeating certain monsters, solving light puzzles and opening a passage to the castle.
Aside from getting inside the castle, there are still other things to do in the game like completing the list of objective missions for Aqua. For those who want to dress Aqua up with bunch of accessories to her hair, or outfits, feel free to do so. Unlocking a hair pin or an accessory for Aqua will involve you doing certain things in the game that vary from defeating certain amount of heartless enemies to collecting a specific amount of orbs. Pretty much if you want to squeeze all the content that Fragmentary Passage has to offer, definitely consider completing her personal mission objectives. Not to mention there's a New Game+ that you unlock after finishing the game, allowing you to replay it again that will unlock an EXP toggle for some hardcore runs.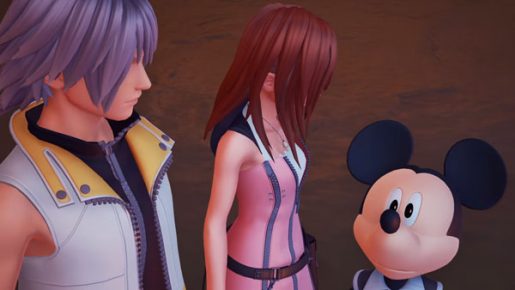 In addition to Fragmentary Passage, another game that is included in the compilation is Dream Drop Distance for those who missed out on the 3DS version. While Dream Drop Distance is rather a full game than a short teaser demo, it has everything a Kingdom Hearts game should have and that's a full-fleshed out storyline. The game takes place after Kingdom Hearts II and will allow you to go through different Disney worlds like the ones in Hunchback of Notre Dame, The Three Musketeers, and Fantasia. Compared to its 3DS counterpart, the remastered version has an improved battle system tailored for consoles.
For fans who have been playing Kingdom Hearts games for quite some time, Dream Drop Distance pretty much feels more of the same. The combat system is similar, and the pacing is almost identical. If there's one thing I dislike about Dream Drop Distance, that would be the plot as it's weak compared to other Kingdom Hearts games. Of course, if the reason why you love Kingdom Hearts game is to see the crossover of Disney characters, you'll feel pretty satisfied with the worlds of Dream Drop Distance. Expect to meet Esmeralda of Hunchback of Notre Dame and Fantasia. As far as the main plot goes, it's there but it's not much discussed as this one is pretty much a spin-off title, though you'll get to play as Rikku on this one.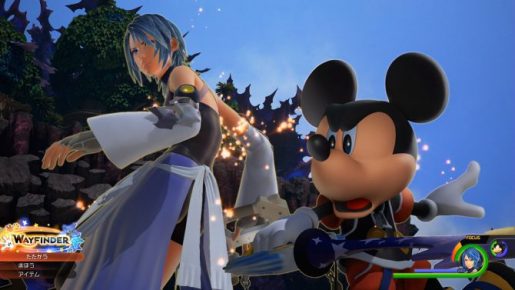 The last content included in the compilation is not a game but rather a short movie called Kingdom Hearts X Back Cover that takes place in the 2013 browser game that eventually came to mobile devices. For fans of the series, the short movie takes place about 100 years before the events of Birth By Sleep. If you want to see the ancient story of the keyblade wielders and the formation of the Keyblade Graveyard, and who Xehanort really is, consider watching this one. The movie is not bad as they are divided into chapters that you can watch in many pieces.
VERDICT
Kingdom Hearts HD 2.8: Final Chapter Prologue is the last Kingdom Hearts compilation and pretty much sets you up for the events of Kingdom Hearts III. It's not a "must have" compilation compared to previous ones that were released on the PlayStation 3 as it feels like the content it offers is lacking. Fragmentary Passage is indeed a beautiful game that pretty much sets you up for the next big Kingdom Hearts game but it's quite short, whereas Dream Drop Distance has been remastered beautifully but the fact that it's the weakest entry in the Kingdom Hearts series may not be enough to warrant this one a purchase. As for Kingdom Hearts X Back Cover, it has an interesting story but in all reality, it still acts as a teaser as well giving fans a glimpse on what to expect in Kingdom Hearts III in terms of its visuals. For those who who are still undecided, I say to wait for a price drop before you pick this one up.
[Editor's Note: Kingdom Hearts HD 2.8 Final Chapter Prologue was reviewed on PS4 Pro platform. The game was provided to us by the publisher for review purposes.]
Kingdom Hearts HD 2.8: Final Chapter Prologue Review

,