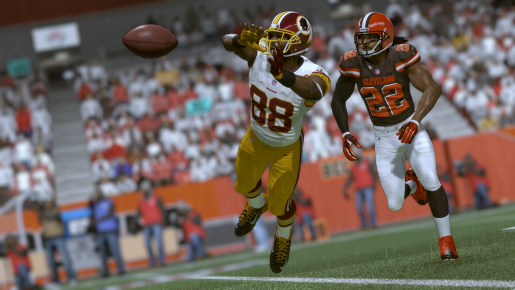 EA Sports has now released update patch 1.09 for Madden 17. Many changes were made to the Ultimate Team mode, but gameplay has also been improved.
The latest Madden 17 patch update is not very huge, so you may not have to wait that long to download and install it. You can read the full patch notes below.
Madden Ultimate Team: "Added a new tile to MUT Seasons that displays your Season progress including past opponents and scores, Added Playoff presentation and night games to MUT Seasons, Added visual feedback whenever certain chemistry abilities are used in MUT and Addressed a bug that would not show you the low contract flow when exiting a MUT Seasons game."
Gameplay: "Fixed an exploit that would let users block field goals at a high rate, Added user presentation banners that display whenever a successful skill move is performed."
The Super Bowl is next Sunday so you can play Madden for as long as you want until the big game. Who do you want to win this year?