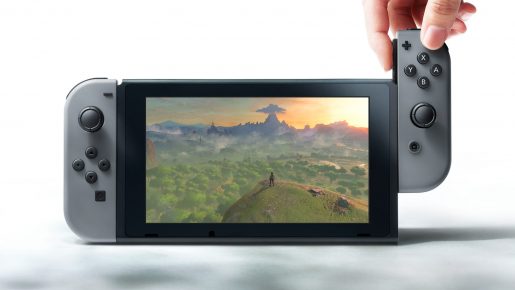 Gamestop has put up a listing for Nintendo Switch and the retailer mentions playing Pokemon on the new console. Is this confirmation of a new game?
If you click here, you can see some details that Gamestop posted about the Nintendo Switch. Scroll down the bottom and you will see the paragraph on the types of games that you will be playing.
It said: "Nintendo Switch games will include new title offerings from Mario, Splatoon, Zelda, the NBA and more! You will even be able to play Skyrim on the go, or Pokemon at home with the Nintendo Switch. The unit will also include a number of handy, interchangeable Nintendo Switch accessories"
Nintendo will be holding a special Switch presentation later this week. Hopefully official details about the games lineup will be announced on that day. A console Pokemon game will be big news for fans around the world.
Update: Gamestop has since deleted this paragraph from its website. You can still check its evidence by visiting the NeoGAF thread about it.