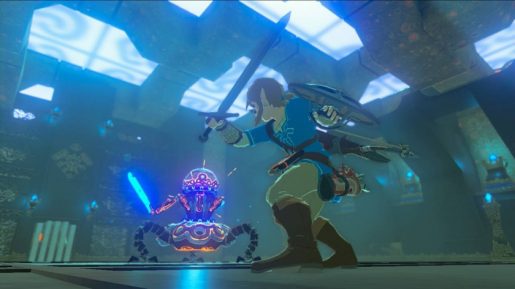 Nintendo has shared via Facebook yet another new screenshot for The Legend of Zelda: Breath of the Wild.
It appears that Link is inside of a dungeon/temple going up against a Guardian with a blue sword in his hand. He could be a mini boss that players will have to face in the real game.
The one thing that has annoyed some people with this screenshot is that Link is holding his sword with his right hand. Usually Link is left-handed, although this is a new version of the character so we can let this slide.
Earlier this month, Nintendo also shared more pictures from The Legend of Zelda: Breath of the Wild. The images show that there will be seasons so sometimes the land will be covered in snow.
There's no release date for the game yet, but it's out in 2017 for the Nintendo Wii U and Switch consoles.