The original Steins;Gate was both a critical and commercial success, which lead to an anime, manga and more. Following in the footsteps of the original, Steins;Gate 0 hopes to capture the same magic found in the original. With its own story, new characters, improved mechanics and different take, is Steins;Gate 0 a must for fans or does it fall short of the original?
Steins;Gate 0 takes place in an alternate timeline where Rintaro Okabe goes back in time, only to end up killing Kurisu Makise. Following this Okabe becomes distraught and accepts that it's impossible to save Kurisu, ultimately resulting on him giving up on the time machine and preventing World War III.
From there Steins;Gate 0 makes the wise move to tell a different story. Instead of time travel and achieving the right future, the story shows how Okabe deals with his depression and living in a world that doesn't quite match his memories. It's an interesting struggle and one that has no easy answers.
This becomes even harder when the Amadeus AI system is introduced, which allows Okabe to interact with Kurisu once again. A prospect that fills him with joy, tension and questions. It's a bittersweet story filled with philosophical questions and sad reminders. Thankfully most of these pay off, with the journey showing an honest struggle.
While the story has a darker tone than the original, Steins;Gate 0 does a good job of jumping between heavy and light moments. Sure some of the parts can be boring, though it makes for a better story than one long and depressing ride. In addition to that, the story also follows different characters and offers other perspectives.
These give you additional insight into character motivations, thought processes and so forth in an enjoyable way. They also fill in the blanks in a more natural way, making for a more enjoyable experience. Like one flashback gives you some insight into how a specific character feels, how they're reacting to the current situation and foreshadows future events.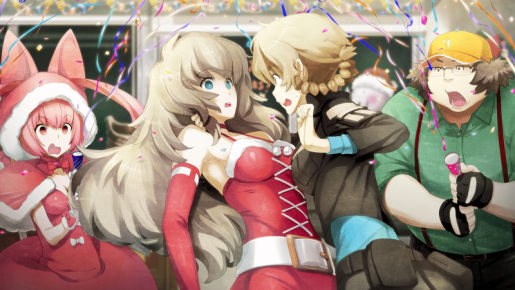 Since Steins;Gate 0 is a traditional visual novel, it's almost completely a text based adventure. The only deviation is using your cell phone, which allows you to interact with Amadeus Kurisu and reply to messages, which are indicated on the screen. Based off your choices you can get one of five different events, with a sixth "true end." This offers something to look forward to, while also giving your choices weight.
Besides the story arcs, Steins;Gate 0 has a handy guide to various terms and elements said in the game. These will fill in the blanks if you haven't played the original or want a refresher, along with helping you make sense of some of the ideas being presented. These can be tedious to read, though the insight they offer is invaluable. There were a couple times I saw a term I wasn't familiar with and the description helped make sense of the scene.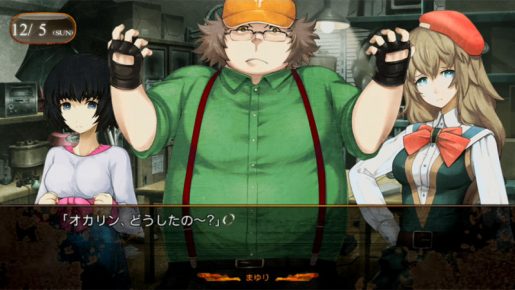 As for the artwork, it looks better than the original Steins;Gate, with a more natural feel. The character's expressions do a great job of conveying their feelings, with backgrounds feeling full of life. The only downside is when art is reused it looks really out of place in the new story. Something that can potentially take you out of the moment.
There is also a lot of voice acting in Steins;Gate 0, which is also well done. While there is no English language option, the story is told mostly in Japanese, with some English here and there. The actors do a fantastic job expressing their feelings and it can be a blast to read or listen to. Most of the scenes are also voiced, making it easier to tell what is going on, along with offering a fuller experience.
Verdict
Steins;Gate 0 might not be everything Steins;Gate was, but it is still a solid follow up. The story is engaging and deals with complex and heavy matters. Combine this chilling character arcs, a well paced adventure and you have an interesting experience. Sure the story can be slow at times, it takes a bit to get into, but once you're invested it's the type of experience you'll want to finish.
[Editor's Note: Steins;Gate 0 was reviewed on PS4 platform. The game was provided to us by the publisher for review purposes.]
Steins;Gate 0 Review

,