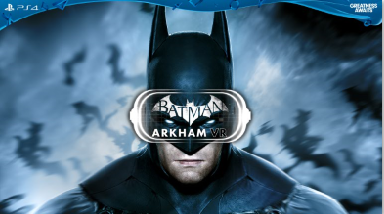 When the PlayStation VR launches this October, one of the games that will be launched alongside the device is Batman Arkham VR.
Batman Arkham VR is developed by RockSteady Studios who are the same developers who brought us the Arkham trilogy. In Arkham VR, players will immerse into the Dark Knight's universe as they experience Gotham City through the eyes of Batman himself.
According to RockSteady, Batman Arkham VR features an all-new Batman: Arkham mystery. Fans who enter this virtual reality world must think like Batman and utilize his legendary gadgets to unravel a plot that threatens the lives of his closest allies.
"Virtual reality is expanding the video game space and entertainment overall, so it is extremely exciting to have our incredible team at Rocksteady Studios dive into this new storytelling medium with the Batman Arkham franchise," said David Haddad, President, Warner Bros. Interactive Entertainment. "Rocksteady is one of the best at creating story-driven content, and Batman: Arkham VR will deliver a more immersive experience than anyone could have imagined only a few years ago."
Are you ready to be the Batman?
Batman Arkham VR launches this October for PlayStation VR.