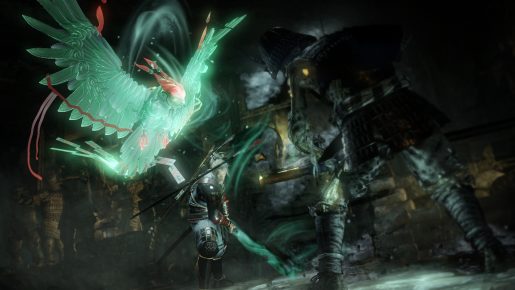 KOEI Tecmo and Team Ninja announced today that a second demo for Nioh will launch in August.
The reason behind a second demo was due to the success of the Alpha Demo that was released in April, which was downloaded by more than 850,000 players.
In addition, KOEI Tecmo released a new trailer for the game in celebration of this year's E3 2016 where players will see more of the game's locations, sinister enemies, and more.
In the dark, fantasy action RPG Nioh, players will traverse war-torn Japan as William, a blonde-haired swordsman whose background as a fierce warrior and seasoned knowledge of the blade allows him to survive in the demon-plagued land of the samurai. Players will face off against other samurai in epic sword battles and intense, multi-target engagements offering a level of difficulty that will truly test even the most hardened samurai's skills, patience, and strategy. Nioh not only incorporates iconic elements from Japanese folklore such as samurai and supernatural creatures—the game also offers the exhilaration of an authentic samurai sword fight straight from Team NINJA. Nioh is guaranteed to challenge players in a way that makes every mission feel earned and their accomplishments worthwhile.
Nioh will be released later this year for PS4. For now, check out the trailer: