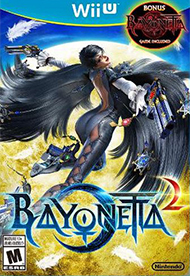 Almost two years following the release of both Bayonetta 1 and Bayonetta 2 under one single packaging, Nintendo announced today that Bayonetta 2 will now be sold as a standalone copy starting on February 19.
The standalone Bayonetta 2 will retail for $29.99. For those who are still looking for the bundle, it's still available with the MSRP of $39 at GameStop.
For more information on Bayonetta 2, check out our review.