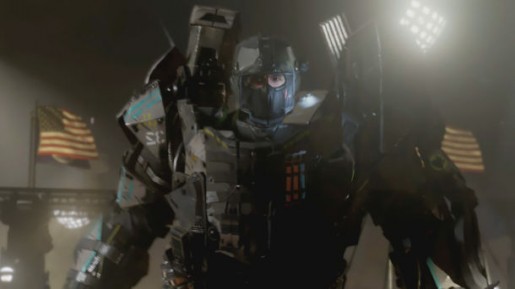 Two days ago, gamers finally got a glimpse of the next entry in the Call of Duty franchise with Call of Duty: Advanced Warfare. This trailer gave a very different vibe than any Call of Duty game that I can think of in the past, due to a very futuristic settings, which makes what we had in Black Ops II look ancient in comparison. With exo suits that look straight out of Robocop or something, Call of Duty definitely appears to have turned itself upside down for the next entry. After seeing this trailer, the only thing I could think of was whether or not this game was a reaction to Titanfall.
While Titanfall may have just come out, we've known about the game for quite awhile, so it is very likely that many developers saw it and took some ideas from the game. When Halo first debuted, it defined the FPS genre for years before Call of Duty 4 launched and changed everything again, which even changed the Halo series itself. Now, with Titanfall presenting a lot of new fresh ideas, has the FPS genre been once against reshaped, at least for the new future?
The Call of Duty series has always stuck to ground battles, with no jumping involved, except in the case of hurdles, but now magically we are getting massive jumping abilities and the introduction of wall-climbing, both major features of Titanfall that help to set itself apart from the rest. The biggest contribution it appears to the genre is the use of mechs in battle, even though we've seen some variations in the past. The Halo series revolutionized vehicles in the genre, and I have a feeling that Titanfall may have just done the same for mechs.
What are your thoughts on the matter? Is Titanfall a good thing for this genre and the industry in general or is it going to make first-person shooters stray too much from what people love about them already? From what I've seen over the years, the first-person shooter genre goes through different phases. Right now, the genre may see a lot of futuristic type of shooters with the inclusion of elements like mechs and exo suits, but before long we'll get the classic shooters back for awhile. That's just the way this industry seems to go a lot of the time, especially when the hype for certain games begins so early now.