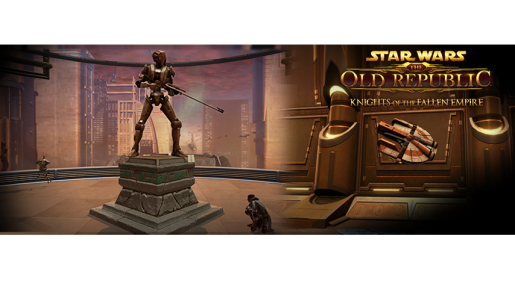 In celebration of SWTOR's 4th year anniversary, BioWare is giving out free items for your stronghold which one of them is a commemorative statue of HK-51.
Starting today, find the Anniversary Personal vendor and claim the free items including the HK-51 Commemorative Statue, Ebon Hawk Starship Wall Mount, and the Ebon Hawk Rest and Recharge Animation.
In addition, those who still don't have their own stronghold can now purchase one in Coruscant and Dromund Kaas for only FOUR CREDITS. Yep, you are saving around 4,996 as the original price of a stronghold in those areas are running at 5,000 Credits.
What are you waiting for? Get those free items now by Sunday, January 3, 2016.