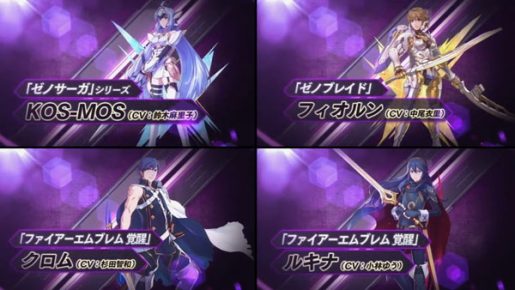 During last week's Tokyo Game Show stage event, Bandai Namco announced three new characters that will be coming to Project X Zone 2 for the Nintendo 3DS.
The three new characters that will debut in Project X Zone 2 are Chom and Lucina from Fire Emblem Awakening, KOS-MOS from Xenosaga, and Fiora from the hit Xenoblade.
Project X Zone 2 is scheduled for release in Japan on November 12 while North America will have to wait until February 16. We should hear more new characters to be announced just before the game's Japan release.
Check out the trailer below to see the new characters in action: