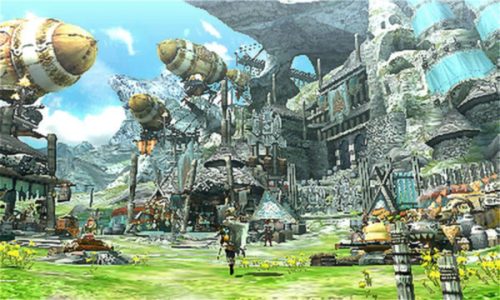 Capcom announced today at its Monster Hunter Meeting 2015 event in Tokyo that there will be a new Monster Hunter game coming and it's called, Monster Hunter X, for the Nintendo 3DS.
Set to release this winter in Japan for the Nintendo 3DS, Monster Hunter X features new super action for all weapons, new moves, new areas, and new monsters. According to Capcom, the game is built on the same engine as Monster Hunter 4 Ultimate.
In the press conference, Capcom revealed that Monster Hunter X will have a variety of styles that players can execute when hunting monsters. Actions will have more variations and numbers, and classes now have special attacks that players can activate.
A new village called Beruna will be the base village of Monster Hunter X. Past villages like Pokke Village from Monster Hunter Freedom 2 and Yukumo Village from Monster Hunter Portable 3rd, will also appear in this game.
For now, the game is only coming to Japan. Seeing how long it took for Capcom to release MH4U outside Japan, it would be at least two years for us here in North America to see the game. For now, check out the trailer below.