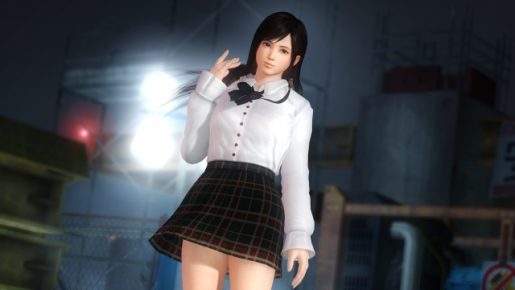 In a recent update to Steam as well as Japanese gaming-centric website Gamecity, the specs for Dead or Alive 5 Last Round are changing on PC and not necessarily for the better.
If you're looking to run Dead or Alive 5 Last Round on the minimum specs, you'll still need a fairly sizable rig. Set to run at a minimum of 720p, the PC build will require a minimum of an i7-870 CPU and graphics cards such as the GeForce GTX 250 or GTX 635. To make the game truly shine, an i7-2600 and Geforce GTX 760 can help the game run at the recommended 1080p resolution. Support for 4k is in game (3840×2160) if you have a powerful enough rig to handle it.
On the downside, many of the features for Last Round on PC will be scaled back. Gone is the Soft Engine rendering tools that made their debut on PS4 and Xbox One. Two stages from the latest iteration (Danger Zone and The Crimson) will also not be available in the PC release. Dead or Alive 5 Last Round will support the PS4 adaptive shadows tech but will only feature the particle effects from the PS3 release. Despite the PC delay, online play will still be in the works, set to arrive within an approximate three month window post-release.
Dead or Alive 5 Last Round is still available for preorder on Steam, which grants you 10% off the purchase price.