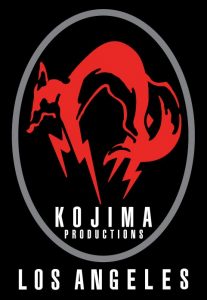 With the 2014 fiscal year coming to a close at the end of March, Konami has started initiating plans to restructure their business model and development studios. One of the victims of the reshuffle is Kojima Productions Los Angeles.
Effective April 1st, Kojima Productions Los Angeles as it currently stands will be no more. The studio will effectively be renamed to simply Konami Los Angeles Studio, as evident by recent job postings. Where does this leave Hideo Kojima? In an older corporate profile listed on Konami's website, Kojima-san was listed as Executive Content Officer (as well as Director of Kojima Productions) In a more recent organization listing through Konami, his name has been delisted, as if stepping down or transferring to a less high-profile position with the publisher. Even the twitter account associated with Kojima Productions will be transitioning to a Konami-centric one as indicated by their last tweet.
MGS fans! We're officially moving accounts to: @metalgear_en Follow us now and don't miss out on all the latest news! http://t.co/IrqnUOKYds

— Kojima Pro Live (@Kojima_Pro_Live) March 19, 2015
Speaking to Eurogamer in a follow-up statement, Konami had this to say about the transition away from Kojima Productions.
"As we have already announced, we are shifting our production structure to a headquarters-controlled system, in order to establish a steadfast operating base capable of responding to the rapid market changes that surround our digital entertainment business."
Hideo Kojima has been one of Konami's most prolific developers as of late, with his name associated on a number of their high profile titles. Winning Eleven/Pro Evolution Soccer featured the FOX Engine which Kojima Productions developed and first announced to the world in 2011. The recent Castlevania reboot, Lords of Shadow featured Kojima as one of the title producers, and even P.T./Silent Hills would be developed in-house by Kojima Productions.
With the transition from KojiPro to Konami Los Angeles, it's uncertain what the outcome will be with titles currently in development. Metal Gear Solid V: The Phantom Pain is still slated for a release on September 1st. Silent Hills, on the other hand, has not had much information released to the general public since its unveiling event shortly after the release of P.T.