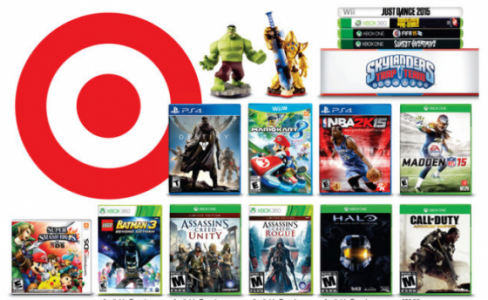 If you happen to be those people who loves Target promotions of Buy 2 Get 1 free before, now is the time to head back to the store as Target brings it back ahead of Black Friday.
With so many games that have come out in the past week, you can take take advantage of this deal on games like Call of Duty: Advanced Warfare, Assassin's Creed: Rogue, Super Smash Bros. 3DS, Halo: Master Chief Collection, and more. Pretty much if you haven't picked up the recently released titles but planning to buy at least two of them, now is the time to get them as you can get another recently released games for free!
What are you waiting for? Go to Target now and avail this amazing deal before Black Friday!